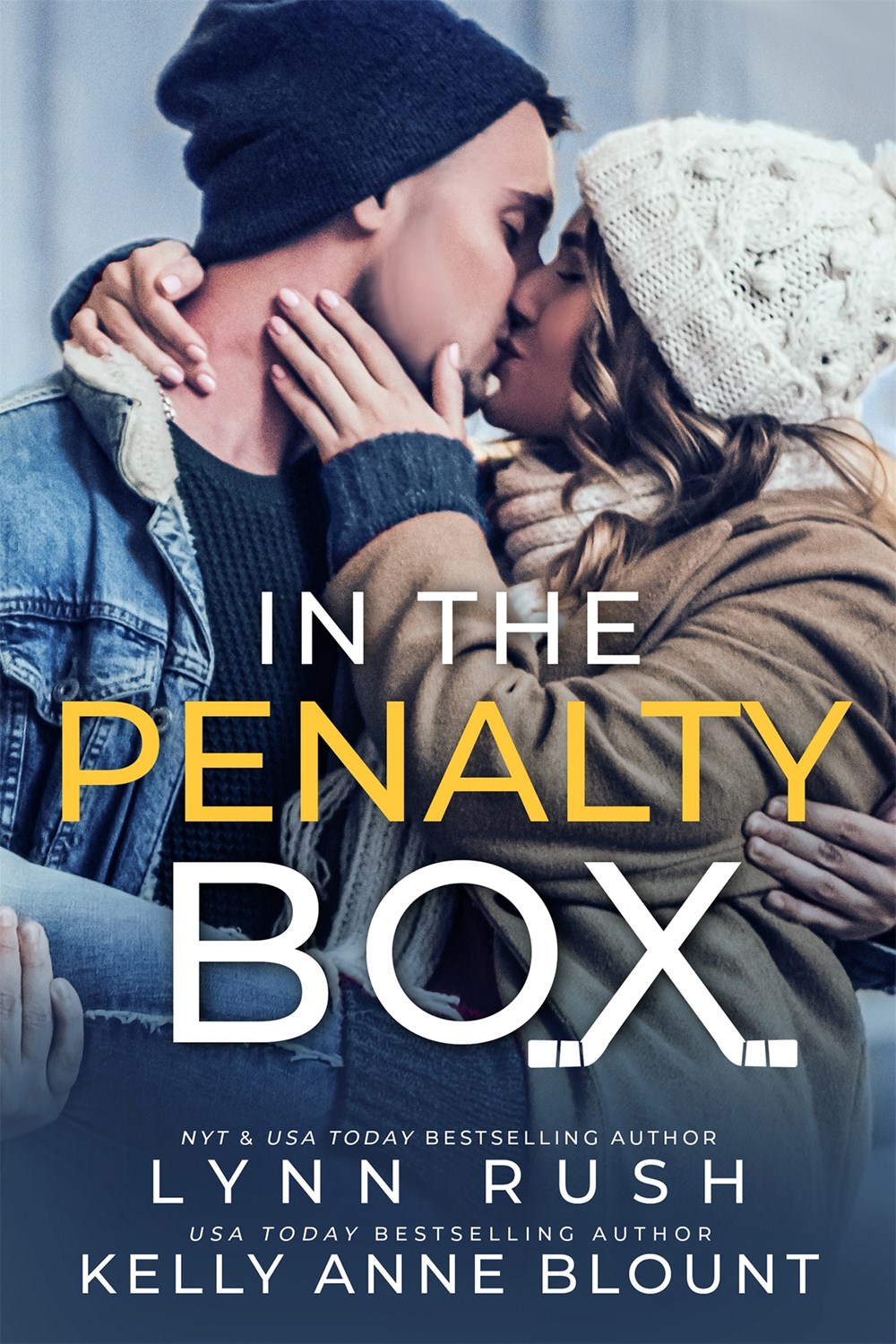 In the Penalty Box by Lynn Rush and Kelly Anne Blount
Narrated by Nick Mondelli and Bailey Carr
Publisher: Entangled: Teen / Dreamscape Media
Publication Date: January 5, 2021
Date Read: January 19, 2021
Length: 400 pages / 9 hours 54 minutes
Source: Publisher / Library
★★★★☆

The Cutting Edge meets Friday Night Lights in a sizzling new hockey romance from bestselling authors Kelly Anne Blount and Lynn Rush.

Willow Covington has conquered every obstacle thrown at her to become one of the best figure skaters in the nation, until a devastating injury shatters her Olympic dreams. Instead of hanging up her skates, she switches to hockey; blocking shots and slapping the puck around takes her love of the ice to a whole new level, and suddenly she has a new goal—earning a hockey scholarship to Boston College. If only the team, especially the super talented (and, okay, hot) Brodie Windom, wasn't so frigid toward her...

Hockey sensation Brodie Windom has one goal for his senior year: to win the state tournament, which would secure a spot on the famed Boston College hockey team. His eyes are on the prize and there's no room for distractions—until figure skater Willow Covington joins the team and throws him off his game...

Oh, I just loved this book! I have found that I have a bit of a soft spot for hockey romances so this was a book that caught my attention right away. All of the hockey romances that I had read prior to picking this one up targeting adult readers but I was eager to try this Young Adult title. This book grabbed my attention in the opening scenes and never let go. I am so glad that I decided to give this book a try.
Brodie and Willow are both amazing characters. I liked them both right away and loved how much chemistry there was between them. I felt like these two were very good for each other and I loved the way that they pushed each other to be their best. Both have been through some really rough things but they both are able to pick up the pieces and move forward doing the best that they can.
As a figure skater, Willow's injury has been devastating but she is working as hard as she can to get into top condition again. Brodie is the town's star hockey player who works hard to stay at his best. Brodie and Willow start working out together and eventually, she ends up as his team's goalie. I loved seeing these two work together and deal with the challenges Willow faced playing on the boy's hockey team. Brodie's story was really heartbreaking and I was amazed by how much responsibility he has been able to carry. I really liked seeing good things come for both of these characters.
Nick Mondelli and Bailey Carr did a fantastic job with the narration of this book. I really felt like they were able to bring Brodie and Willow to life. They added a lot of emotion to the story and excitement when it was warranted. I think that their voices worked very well together and I found myself wanting to listen to this book for hours at a time. I think that their narration added to my overall enjoyment of this story.
I would recommend this book to others. I thought that this was a very well done romance with fantastic characters, just enough romance, and quite a bit of hockey. I definitely plan to read more from this pair of talented authors.
I received a copy of this book from Entagled: Teen and borrowed a copy of the audiobook from my local library.
About the Author


KELLY ANNE BLOUNT is a USA Today bestselling author with over 85,000 followers on social media. She contributes to Tap, Wattpad's new app for chat-style stories, where her stories have been "tapped" over 50 million times. kellyanneblount.com

LYNN RUSH is a New York Times and USA Today bestselling author. Her experience as a former Addictions Therapist and competitive athlete lends to stories about complex heroines and the men who dare to love them. lynnrush.com