Trapped by Kevin Hearne
Narrated by Luke Daniels
Series: The Iron Druid Chronicles #5
Publisher: Random House Audio
Publication Date: November 27, 2012
Date Read: January 27, 2020
Length: 9 hours and 2 minutes
Source: Purchased
★★★★☆
After twelve years of secret training, Atticus O'Sullivan is finally ready to bind his apprentice, Granuaile, to the earth and double the number of Druids in the world. But on the eve of the ritual, the world that thought he was dead abruptly discovers that he's still alive, and they would much rather he return to the grave.

Having no other choice, Atticus, his trusted Irish wolfhound, Oberon, and Granuaile travel to the base of Mount Olympus, where the Roman god Bacchus is anxious to take his sworn revenge—but he'll have to get in line behind an ancient vampire, a band of dark elves, and an old god of mischief, who all seem to have KILL THE DRUID at the top of their to-do lists.

I enjoyed this audiobook quite a bit. I have been slowly working my way through the Iron Druid Chronicles during the past couple of years and have really been enjoying myself. I did take a bit of a break in my listening which seemed to work out well since this book picks up twelve years after the previous book. I found this book to be a solid installment in the series and I had a great time with it.
Atticus, Granuaile, and Oberon are still together when this book picks up twelve years after the events of the previous installment. Atticus has been training Granuaile this whole time and she is finally ready to become a Druid. To become a Druid, they must complete a lengthy binding ceremony. Unfortunately, there is a group that would like to see them dead before the ceremony draws to a close.
I found this to be a very exciting story. There was plenty of action dispersed throughout the book. I loved seeing how much Granuaile has learned during her training and the binding ceremony was very interesting. I loved seeing how the relationship between Atticus and Granuaile has changed during the past twelve years and I was really excited to see things really start to develop. Oberon was as awesome as ever.
Luke Daniels is the perfect narrator for this series. He handles all of the different character voices incredibly well. The voice of each character has been consistent throughout the series. I adore the way that he is able to bring Oberon to life. I think that he really takes this story to the next level and I am sure that I have enjoyed this series just a bit more because I made the decision to listen to the audio.
I would recommend this series to others. This is the fifth book in the Iron Druid Chronicles which is a series that should be read in order. I found this to be a pivotal book in the series and cannot wait to read the next book!
The Iron Druid Chronicles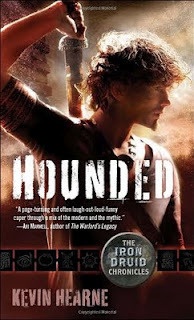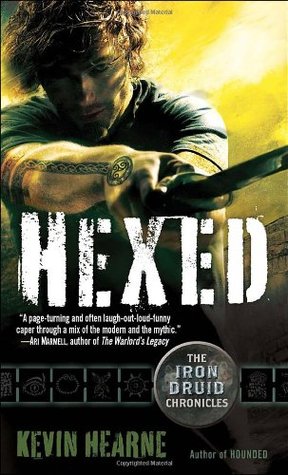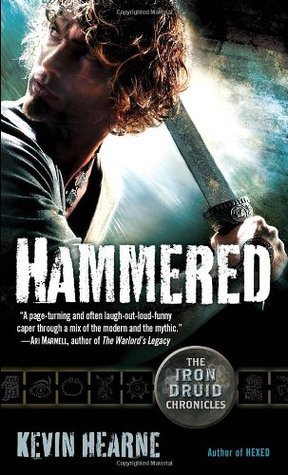 Book #1 -
Hounded
-
My Review
Book #2 -
Hexed
-
My Review
Book #3 -
Hammered
-
My Review
Book #4 -
Tricked
-
My Review
Book #5 -
Trapped
Book #6 -
Hunted
Book #7 -
Shattered
Book #8 -
Staked
Book #8.5
- The Purloined Poodle -
My Review
Book #8.75
- The Squirrel on the Train
-
My Review
Book #9 -
Scourged
About the Author