Books from the Backlog is a fun way to feature some of those neglected books sitting on your bookshelf unread. If you are anything like me, you might be surprised by some of the unread books hiding in your stacks.
If you would like to join in, please feel free to enter your link and link back to this post, then spend some time visiting some of the other posts.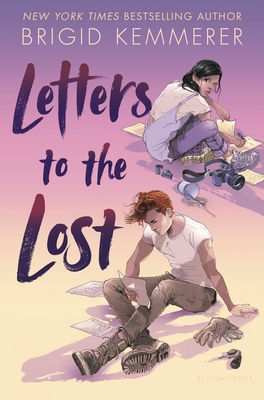 Letters to the Lost by Brigid Kemmerer
Series: Letters to the Lost #1
Publication Date: April 4, 2017
Publisher: Bloomsbury USA Childrens
Juliet Young always writes letters to her mother, a world-traveling photojournalist. Even after her mother's death, she leaves letters at her grave. It's the only way Juliet can cope.

Declan Murphy isn't the sort of guy you want to cross. In the midst of his court-ordered community service at the local cemetery, he's trying to escape the demons of his past.

When Declan reads a haunting letter left beside a grave, he can't resist writing back. Soon, he's opening up to a perfect stranger, and their connection is immediate. But neither Declan nor Juliet knows that they're not actually strangers. When life at school interferes with their secret life of letters, sparks will fly as Juliet and Declan discover truths that might tear them apart.

Why did I add Letters to the Lost to my bookshelf?

I caught this book on Book Outlet at a great price. Since I have heard wonderful things about the book, I felt like it was a pretty safe bet. Unfortunately, it has just sat on my shelf. The author is in town tonight to promote her newest book, A Heart So Fierce & Broken, so I plan to try to get it signed. Then I will have to read it, right?


What are your thoughts? Have you read this book? Would you recommend it to others?