I am really excited to participate in
Stacking the Shelves
, a weekly meme hosted by
Tynga's Reviews
and
Reading Reality
.
My Life
This was a pretty normal week. We didn't have a lot to do after work which was good. I have been really caught up at work and got to go in a bit late as a result which was very nice.

I have been dealing with carpal tunnel for a while. There are days that after being on a computer all day at work, it is next to impossible to spend any more time on the computer when I get home. This is why I sometimes need to skip commenting some nights and then I get behind and the cycle just never seems to end. I finally did something about it. I have had several doctor's appointments and tests in recent weeks and had to decide if I wanted to go with the surgery or another option. I ended up getting some shots on Thursday that should help for a while at least that's the plan. The doctor made it sound like surgery will eventually need to happen but I want to avoid that step for a bit longer. I do appreciate everyone for hanging in there with me.


Books Added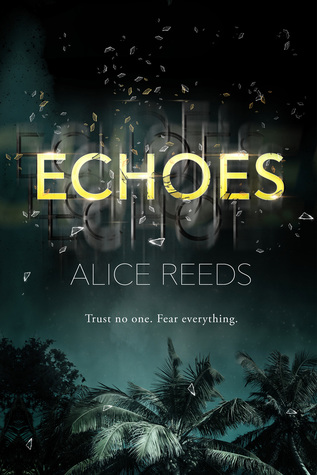 Overnight Sensation
by Sarina Bowen (For Review)
Jade City
by Fonda Lee (Kindle Purchase)
Through the Fire
by Katie Ruggle (Kindle Purchase)
Echoes
by Alice Reeds (Kindle Purchase)
Pretending He's Mine
by Mia Sosa (Won - Goodreads Giveaway)
Butterface
by Avery Flynn (Kindle Freebie)
Blood Heir
by Amélie Wen Zhao (NetGalley)
Second Hand Curses
by Drew Hayes (Audible Purchase)
I was supposed to take it easy with adding books to my tbr this week. Looks like that didn't quite work out though. I added 2 books for review this week so I am at a total of 3 for the year. I am going to have to pace myself if I want to keep it under 52 for the year which is my goal. I love Sarina Bowen so I was really excited to get the chance to read
Overnight Sensation
and plan to read that one this weekend. I am a sucker for sales and picked up
Jade City
,
Through the Fire
,
Echoes
, and
Second Hand Curses
at great prices this week. I was excited to win a copy of
Pretending He's Mine
in a Goodreads giveaway this week. I couldn't resist
Butterface
when I saw it offered as a freebie. I noticed
Blood Heir
was on NetGalley as a Read Now title earlier this week and decided to take a chance on it (it looks like it is now offered for request).
What books do you add to your shelves this week?
Let me know in the comments and be sure to leave a link to your own STS post!