I am really excited to participate in
Stacking the Shelves
, a weekly meme hosted by
Tynga's Reviews
and
Reading Reality
.
My Life
I am still working on recovering from surgery. I remain pretty useless around the house and have spent my time laying around either with a book, an audiobook, or TV to keep me company. I am supposed to go back to work on Thursday so I am trying to take it easy while I can.

I have tried to keep up with the blog and visit other bloggers but I am not sure if I have done such a great job with the task. If I missed any return comments, I apologize and if I left any comments that didn't make sense, I am going to have to blame the painkillers :)


Books Added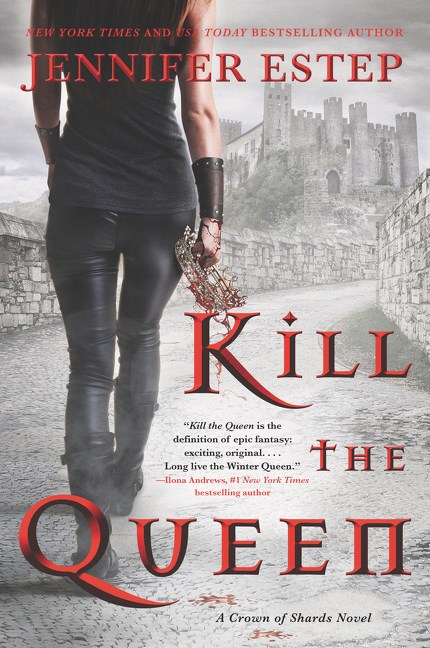 Blood Cure
by K.A. Linde (NetGalley)
Ravencry
by Ed McDonald (NetGalley)
Kill the Queen
by Jennifer Estep (Edelweiss)
Bad Call
by Mike Scardino (Publisher)
I downloaded
Blood Cure
the moment I saw it on NetGalley and I can't wait to see how this story wraps up. I still need to read
Blackwing
but I am looking forward to
Ravencry
.
Kill the Queen
looks and sounds amazing so I was thrilled to get my hands on an early copy of that one.
Bad Call
was sent to me by the publisher and I have already finished the book. It is a bit different than my normal read but one that I really enjoyed.
Leah on the Offbeat
by Becky Albertalli
The Upside of Unrequited
by Becky Albertalli
Thunderhead
by Neal Shusterman
A Dragon of a Different Color
by Rachel Aaron
Paradox Bound
by Peter Clines
Nice Girls Don't Have Fangs
by Molly Harper
Sweet Tea and Sympathy
by Molly Harper
Nice Girls Don't Bite Their Neighbors
by Molly Harper
Some the bargains that I picked up recently made their way to my mailbox this week. On Amazon Prime Day there was a coupon for $5 off a $20 print book purchase so my daughter picked out two Becky Albertalli books to add to our shelves. These are really her books but they are on my shelves so I might end up picking them up at some point. I went a little crazy over at Audiobook Stand a couple of weeks ago picking up 6 more audiobooks for $4 each. I am not sure when I will get to these but I am excited to add them to my collection.
What books do you add to your shelves this week?
Let me know in the comments and be sure to leave a link to your own STS post!