Killman Creek by Rachel Caine
Narrated by Emily Sutton-Smith, Lauren Ezzo, Will Ropp, and Dan John Miller
Series: Stillhouse Lake #2
Publisher: Brillance Audio
Publication Date: December 12, 2017
Date Read: April 23, 2018
Length: 11 hours 55 minutes
Source: Purchased - Audible
★★★★☆
Every time Gwen closed her eyes, she saw him in her nightmares. Now her eyes are open, and he's not going away.

Gwen Proctor won the battle to save her kids from her ex-husband, serial killer Melvin Royal, and his league of psychotic accomplices. But the war isn't over. Not since Melvin broke out of prison. Not since she received a chilling text...

You're not safe anywhere now.

Her refuge at Stillhouse Lake has be-come a trap. Gwen leaves her children in the protective custody of a fortified, well-armed neighbor. Now, with the help of Sam Cade, brother of one of Melvin's victims, Gwen is going hunting. She's learned how from one of the sickest killers alive.

But what she's up against is beyond any-thing she feared - a sophisticated and savage mind game calculated to destroy her. As trust beyond her small circle of friends begins to vanish, Gwen has only fury and vengeance to believe in as she closes in on her prey. And sure as the night, one of them will die.

This was really good. I didn't like it quite as much as the first book in the series but I still liked it better than most books I pick up. After the events of the previous books, I was really eager to read more of Gwen's story. Once I started listening to this audiobook, I found myself totally immersed in the story because if I wasn't listening to it, I was thinking about it. I really ended up enjoying this installment in the series.
The biggest difference between this book and the previous one is that this book is told from several points of view. The first book was told entirely from Gwen's perspective so I kind of expected this to do the same. I ended up really liking the fact that the author decided to mix things up a bit in this book by using not only Gwen's point of view but also including each of her children and Sam in the mix. This was really a different kind of story and I think that having the other perspectives made the doubts between the characters feel much more realistic.
I found much of this book frightening to think about. Of course, the thought of being married to someone that turns out to be a serial killer is scary but this book went beyond that. I haven't really considered how technology could be used against an individual and how helpless anyone is to stop it from happening. I know that a lot of bad things happen online so the descriptions of the dark web in this story were hard to think about.
I was happy to see all of the key players from the first book back for this installment. It was nice to get to spend a little bit of time in the heads of Lanny, Connor, and Sam. Lanny and Connor have been through a lot and have been changed by things outside of their control. I would expect them to have mixed feelings about a lot of things so it was nice to get to really see what they were thinking. There were times in this book that I didn't care for some of the things Sam was doing or thinking but I understood his doubt.
I liked that this book used four different narrators to tell the story. Each narrator handled all of the chapters told from their character's point of view and I think that they all did a great job representing their character. I thought that they each brought a lot of emotion to the story and each had a very pleasant speaking voice. I wouldn't hesitate to listen to more from any of the four narrators that worked on this book.
I would recommend this book to others. This is the second book in the Stillhouse Lake series which I think is best read in order. This book did come to a very satisfying conclusion and I am looking forward to reading more in the series as soon as it is available.
The Series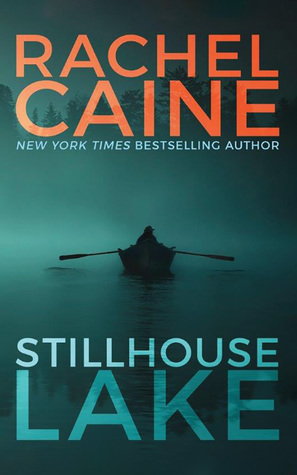 Book #1
- Stillhouse Lake
-
My Review
Book #2
- Killman Creek
About the Author

Rachel Caine is the New York Times, USA Today, and international bestselling author of more than forty novels, including Prince of Shadows, the Weather Warden series, the Outcast Season series, the Revivalist series, and the Morganville Vampires series.