I am really excited to participate in
Stacking the Shelves
, a weekly meme hosted by
Tynga's Reviews
and
Reading Reality
.
My Life
I feel like my teenage daughter had a busy week and it somehow trickled down to me. She is actually on her spring band trip to Atlanta right now and will be back on Sunday. So we spent a lot of the week making sure that everything was in order before she left on Wednesday night. My husband and I do get a few days with just the two of us in the house but it worked out that my husband is working 12 hour shifts during those days so we didn't really get to go out and have any fun. Today we are going to try to fit in two different family gatherings so please be patient with me as I work to respond to comments.
Books Added This Week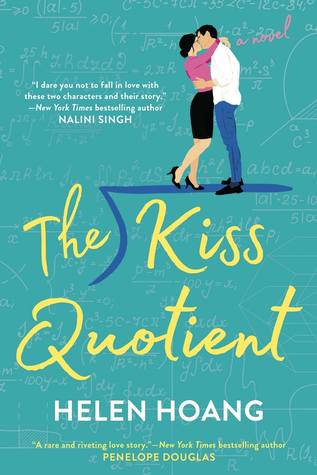 Foundryside
by Robert Jackson Bennett (NetGalley)
Aftermath
by Kelley Armstrong (NetGalley)
I Think I Love You
by Lauren Layne (NetGalley)
Blood Type
by K.A. Linde (NetGalley)
The Kiss Quotient
by Helen Hoang (Bookish First)
Staked
,
Revamped
, and
Crossed
by J.F. Lewis (Kindle Purchase)
I have worked really hard to stay away from NetGalley and focus on catching up some of my old review copies. And then this week happened. Adding four NetGalley books in a single week is not a part of my overall plan. Oh well. I couldn't resist Foundryside when I got the email from the publisher about it. I requested Aftermath a few weeks ago because it is written by Kelley Armstrong. Lauren Layne is an author that I really like so I didn't put much thought into grabbing I Think I Love You. I have been considering Blood Type since I first saw it on NetGalley and finally grabbed it this week. I was pretty excited when my copy of The Kiss Quotient showed up from Bookish First this week. I really don't know a whole lot about Staked, Revamped, and Crossed but all three were on sale of $0.99 each and they sounds like something I would like so I decided to grab those as well.
What books do you add to your shelves this week?
Let me know in the comments and be sure to leave a link to your own STS post!