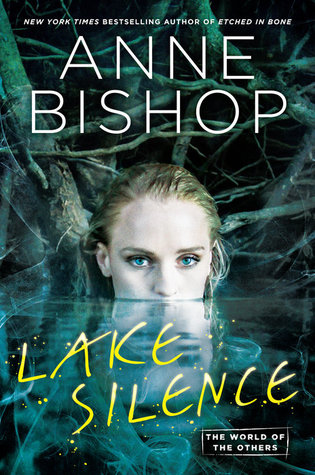 Lake Silence by Anne Bishop
Series: The Others #6
Berkley Publishing Group - Ace
Publication Date: March 6, 2018
Date Read: March 8, 2018
Length: 416 pages
Source: NetGalley
★★★★☆
In this thrilling and suspenseful fantasy set in the world of the New York Times bestselling Others series, an inn owner and her shape-shifting lodger find themselves enmeshed in danger and dark secrets.

Human laws do not apply in the territory controlled by the Others--vampires, shape-shifters, and even deadlier paranormal beings. And this is a fact that humans should never, ever forget....

After her divorce, Vicki DeVine took over a rustic resort near Lake Silence, in a human town that is not human controlled. Towns such as Vicki's don't have any distance from the Others, the dominant predators who rule most of the land and all of the water throughout the world. And when a place has no boundaries, you never really know what is out there watching you.

Vicki was hoping to find a new career and a new life. But when her lodger, Aggie Crowe--one of the shape-shifting Others--discovers a murdered man, Vicki finds trouble instead. The detectives want to pin the death on her, despite the evidence that nothing human could have killed the victim. As Vicki and her friends search for answers, ancient forces are roused by the disturbance in their domain. They have rules that must not be broken--and all the destructive powers of nature at their command.

I enjoyed this book. After reading the earlier books in the series last year, I was really curious about this newest installment. I knew going into this book that it was set in the same world as the previous books but it would feature different characters. I was relieved to find that I liked this new group of characters right away. I had a really nice time with this story.
Vicki is a rather new resident in the area. She recently acquired a resort property, The Jumble, on Lake Silence as part of her divorce agreement. The resort is just starting to conduct business with its first renter. When a body is discovered near the resort, a chain of events begin that will put everything in jeopardy.
This book had a colorful cast of characters. Vicki was easy to like. She was such an honest and dependable person that hasn't always been treated well by others. Grimshaw was the calm authoritative voice of reason that everyone needed. He really seemed to care about Vicki and the residents in town. Julian is a good friend to Vicki and Grimshaw and steps into help and give advice when it is needed. I really liked how the wider group of characters quickly felt like a community working together.
There was a lot of action to keep everyone busy in this book. Vicki's right to The Jumble ends up being called into question by a group that has their own agenda. The property has a very detailed list of rules that must be followed since it is in the territory of the Others that Vicki has worked to follow while those who want to take the property plan to ignore. I really liked seeing how scary some of the Others could be when agreements were not followed. I was never quite sure how things would work out and was a bit nervous for the characters at times.
I would recommend this book to others. I think that anyone new to the series would be okay jumping in with this book but the background information from the earlier books was very helpful. I thought that this book came to a very satisfactory ending. I am really not sure whether their will be future books with this group of characters or not since the story felt very complete but I would certainly welcome any future installments.
I received an advance reader edition of this book from Berkley Publishing Group - Ace via NetGalley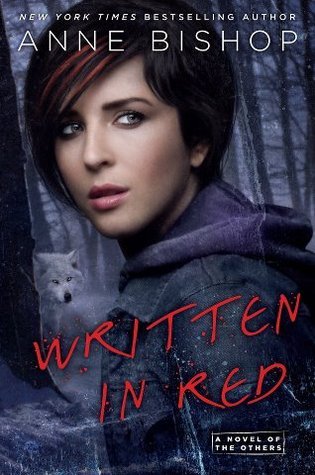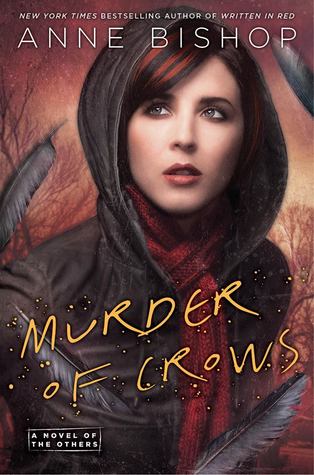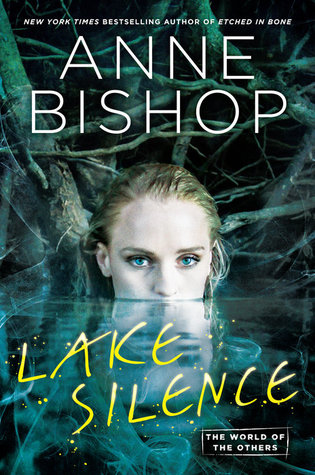 Book #1 -
Written in Red -
My Review
Book #2 -
Murder of Crows -
My Review
Book #3 -
Vision in Silver
-
My Review
Book #4 -
Marked in Flesh
-
My Review
Book #5-
Etched in Bone
-
My Review
Book #6 - Lake Silence
About the Author

Photo: © Merri Lee Debany

New York Times bestselling author Anne Bishop is a winner of the William L. Crawford Memorial Fantasy Award, presented by the International Association for the Fantastic in the Arts, for The Black Jewels Trilogy. She is also the author of the Ephemera series, the Tir Alainn trilogy, and the Novels of the Others—including Etched in Bone, Marked in Flesh, Vision in Silver, Murder of Crows, and Written in Red. She lives in upstate New York.