I am really excited to participate in
Stacking the Shelves
, a weekly meme hosted by
Tynga's Reviews
and
Reading Reality
.
My Life
This was another quiet week for me. I love quiet weeks! We took one of our dogs, Molly, to the vet on Monday for her annual shots. She didn't appreciate the experience at all and was quite the drama queen about it. I had a great week of reading and read some really amazing books. All in all it was a great week!
Books for Review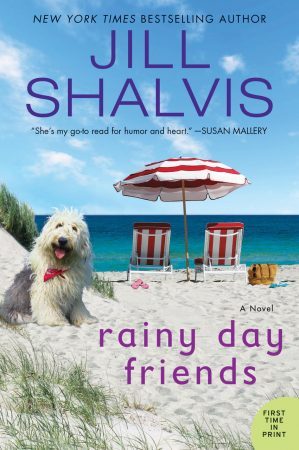 The Good Luck Sister
by Jill Shalvis (Edelweiss)
Rainy Day Friends
by Jill Shalvis (Edelweiss)
I was approved for both of these books Friday evening. Jill Shalvis is a favorite so I am really excited to read more from the Wildstone series.
Bountiful
by Sarina Bowen (Audiobook Jukebox)
Weave a Circle Round
by Kari Maaren (Audiobook Jukebox)
I was really excited to get the chance to review both of these audiobooks. The approvals came in at the perfect time since I was in the process of choosing what I would listen to next. I stated listening to
Bountiful
right away and am close to finishing it right now.
Bountiful
has been an amazing listen so far.
What books do you add to your shelves this week?
Let me know in the comments and be sure to leave a link to your own STS post!