It's Tuesday! That means it is time to make a little bit of room on the bookshelves, load up your ereader, or make your way to your local library. In other words - It is time to get your hands on a new book!
Here are just a few books that have just been released that you may want to grab soon:
Hello Stranger by Lisa Kleypas
Find it at:
Goodreads
|
Booklikes
|
LibraryThing
A woman who defies her time

Dr. Garrett Gibson, the only female physician in England, is as daring and independent as any man—why not take her pleasures like one? Yet she has never been tempted to embark on an affair, until now. Ethan Ransom, a former detective for Scotland Yard, is as gallant as he is secretive, a rumored assassin whose true loyalties are a mystery. For one exhilarating night, they give in to their potent attraction before becoming strangers again.

A man who breaks every rule

As a Ravenel by-blow spurned by his father, Ethan has little interest in polite society, yet he is captivated by the bold and beautiful Garrett. Despite their vow to resist each other after that sublime night, she is soon drawn into his most dangerous assignment yet. When the mission goes wrong, it will take all of Garrett's skill and courage to save him. As they face the menace of a treacherous government plot, Ethan is willing to take any risk for the love of the most extraordinary woman he's ever known.
Find it at:
In the thrilling, nerve-wracking finale of Ezekiel Boone's "hair-raising" (Parade) Hatching series, the United States goes to war against the queen spiders that threaten to overtake the human race forever.

The world is on the brink of apocalypse. Zero Day has come.

The only thing more terrifying than millions of spiders is the realization that those spiders work as one. But among the government, there is dissent: do we try to kill all of the spiders, or do we gamble on Professor Guyer's theory that we need to kill only the queens?

For President Stephanie Pilgrim, it's an easy answer. She's gone as far as she can—more than two dozen American cities hit with tactical nukes, the country torn asunder—and the only answer is to believe in Professor Guyer. Unfortunately, Ben Broussard and the military men who follow him don't agree, and Pilgrim, Guyer, and the loyal members of the government have to flee, leaving the question: what's more dangerous, the spiders or ourselves?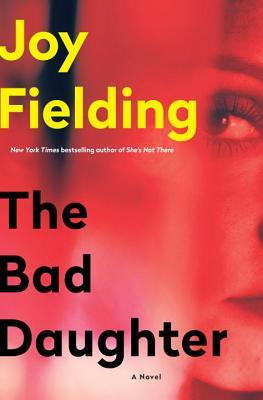 The Bad Daughter by Joy Fielding
Find it at:
Goodreads
|
Booklikes
|
LibraryThing
What first appears to be a random home invasion reveals a family's dark secrets in this domestic ticking-clock suspense from the New York Times bestselling author of See Jane Run.

A hostile relationship with her sister and a complicated past with her father's second wife have kept Robin estranged from her family for many years. But when her father's new family is attacked in their house, with her father, his wife, and young daughter in critical condition in the hospital, she returns home to await their fate and hopefully mend fences. It looks like a random robbery gone awry, but as Robin spends more time with her family members, she learns they all had their secrets -- and one of those secrets may have put them all in horrible danger.
One and Only by Jenny Holiday
Find it at:
Goodreads
|
Booklikes
|
LibraryThing
In this laugh-out-loud romantic comedy, USA Today bestselling author Jenny Holiday proves that when opposites attract, sparks fly.

Miss Responsibility meets Mr. Reckless
With her bridezilla friend on a DIY project rampage, bridesmaid Jane Denning will do anything to escape - even if it means babysitting the groom's troublemaker brother before the wedding. It should be a piece of cake, except the "cake" is a sarcastic former soldier who is 100% wicked hotness and absolutely off-limits.

Cameron MacKinnon is ready to let loose after returning from his deployment. But first he'll have to sweet talk the ultra-responsible Jane into taking a walk on the wild side. Turns out, riling her up is the best time he's had in years. But what happens when the fun and games start to turn into something real?
More Great Books Being Released Today
(Covers link to Goodreads)