It's Tuesday! That means it is time to make a little bit of room on the bookshelves, load up your ereader, or make your way to your local library. In other words - It is time to get your hands on a new book!
Here are just a few books that have just been released that you may want to grab soon: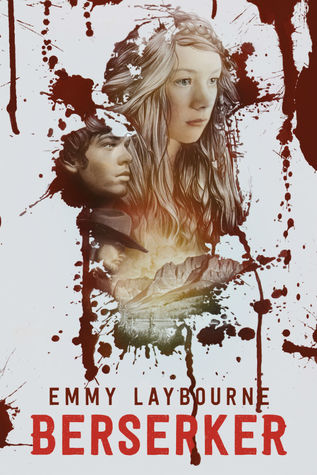 Berserker by Emmy Laybourne
Find it at:
Goodreads
|
Booklikes
|
LibraryThing
Are Hanne's powers a gift from the old Norse gods, or a curse?

Her brother Stieg swears their powers are a gift from the old gods, but Hanne Hemstad knows she is truly cursed. It's not Stieg's fault that their father is dead, their mother has left, and their brother Knut has been accused of a crime he didn't commit.

No, the fault lies with Hanne and her inability to control her murderous "gift"--she is a Berserker. When someone she loves is threatened, she flies into a killing state. The siblings must leave Norway for the American frontier or risk being brought to justice.

Aided by a young cowboy who agrees to be their guide, Hanne and her siblings use their powers to survive the perilous trail, where blizzards, wild animals, and vicious bounty hunters await.

Will they be able to reach their uncle, the one man Hanne believes may be able to teach her how to control her drive to kill? With Berserker, Emmy Laybourne, the author of Monument 14, presents her vision of an American west studded with Viking glory.
Find it at:
Sixteen-year-old Aza never intended to pursue the mystery of fugitive billionaire Russell Pickett, but there's a hundred-thousand-dollar reward at stake and her Best and Most Fearless Friend, Daisy, is eager to investigate. So together, they navigate the short distance and broad divides that separate them from Russell Pickett's son, Davis.

Aza is trying. She is trying to be a good daughter, a good friend, a good student, and maybe even a good detective, while also living within the ever-tightening spiral of her own thoughts.

In his long-awaited return, John Green, the acclaimed, award-winning author of Looking for Alaska and The Fault in Our Stars, shares Aza's story with shattering, unflinching clarity in this brilliant novel of love, resilience, and the power of lifelong friendship.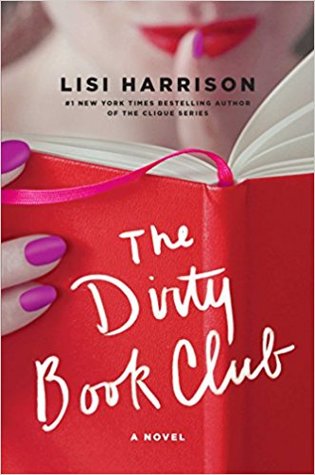 The Dirty Book Club by Lisi Harrison
Find it at:
Goodreads
|
Booklikes
|
LibraryThing
From the #1 New York Times bestselling author of The Clique series comes a novel about the importance of friendship, and, of course, the pleasure of a dirty book.

M.J. Stark's life is picture-perfect—she has her dream job as a magazine editor, a sexy doctor boyfriend, and a glamorous life in New York City. But behind her success, there is a debilitating sense of loneliness. So when her boss betrays her and her boyfriend offers her a completely new life in California, she trades her cashmere for caftans and gives it a try. Once there, M.J. is left to fend for herself in a small beach town, with only the company of her elderly neighbor, Gloria, and an ocean that won't shut up.

One afternoon, M.J. discovers that Gloria has suddenly moved to Paris with her friends to honor a fifty-year-old pact. And in lieu of a goodbye, she's left a mysterious invitation to a secret club—one that only reads erotic books. Curious, M.J. accepts and meets the three other hand-selected club members. As they bond over naughty bestsellers and the shocking letters they inherited from the original club members, the four strangers start to divulge the intimate details of their own lives… and as they open up, they learn that friendship might just be the key to rewriting their own stories: all they needed was to find each other first.
The Rules of Magic by Alice Hoffman
Find it at:
Goodreads
|
Booklikes
|
LibraryThing
Find your magic

For the Owens family, love is a curse that began in 1620, when Maria Owens was charged with witchery for loving the wrong man.

Hundreds of years later, in New York City at the cusp of the sixties, when the whole world is about to change, Susanna Owens knows that her three children are dangerously unique. Difficult Franny, with skin as pale as milk and blood red hair, shy and beautiful Jet, who can read other people's thoughts, and charismatic Vincent, who began looking for trouble on the day he could walk.

From the start Susanna sets down rules for her children: No walking in the moonlight, no red shoes, no wearing black, no cats, no crows, no candles, no books about magic. And most importantly, never, ever, fall in love. But when her children visit their Aunt Isabelle, in the small Massachusetts town where the Owens family has been blamed for everything that has ever gone wrong, they uncover family secrets and begin to understand the truth of who they are. Back in New York City each begins a risky journey as they try to escape the family curse.

The Owens children cannot escape love even if they try, just as they cannot escape the pains of the human heart. The two beautiful sisters will grow up to be the revered, and sometimes feared, aunts in Practical Magic, while Vincent, their beloved brother, will leave an unexpected legacy.
More Great Books Being Released Today
(Covers link to Goodreads)