It's Tuesday! That means it is time to make a little bit of room on the bookshelves, load up your ereader, or make your way to your local library. In other words - It is time to get your hands on a new book!
Here are just a few books that have just been released that you may want to grab soon: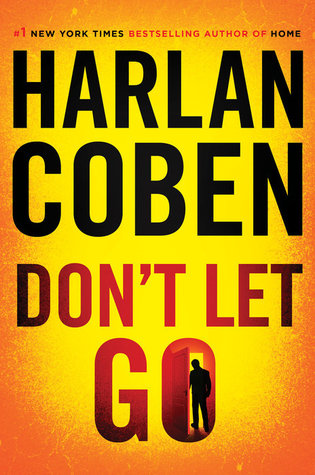 Don't Let Go by Harlan Coben
Find it at:
Goodreads
|
Booklikes
|
LibraryThing
With unmatched suspense and emotional insight, Harlan Coben explores the big secrets and little lies that can destroy a relationship, a family, and even a town in this powerful new thriller.

Suburban New Jersey Detective Napoleon "Nap" Dumas hasn't been the same since senior year of high school, when his twin brother Leo and Leo's girlfriend Diana were found dead on the railroad tracks—and Maura, the girl Nap considered the love of his life, broke up with him and disappeared without explanation. For fifteen years, Nap has been searching, both for Maura and for the real reason behind his brother's death. And now, it looks as though he may finally find what he's been looking for.

When Maura's fingerprints turn up in the rental car of a suspected murderer, Nap embarks on a quest for answers that only leads to more questions—about the woman he loved, about the childhood friends he thought he knew, about the abandoned military base near where he grew up, and mostly about Leo and Diana—whose deaths are darker and far more sinister than Nap ever dared imagine.
Find it at:
From the New York Times bestselling author of the Chicagoland Vampires Novels--the hunter becomes the hunted in a New Orleans devastated by a Paranormal war....
When bounty hunter Liam Quinn discovered that Claire Connolly was a Sensitive and infected with magic, he should have turned her in to be locked up in the prison district known as Devil's Isle. Instead, he helped her learn to control her power and introduced her to an underground group of Paranormals and humans who know the truth about the war and those who fought it.
Now the weight of Liam's own secrets has forced him into hiding. When a government agent is killed and Claire discovers that Liam is the prime suspect, she races to find him before the government can. But she'll discover proving his innocence is no simple matter. Their enemies are drawing closer, and time is running out....
Chasing Christmas Eve by Jill Shalvis
Find it at:
Goodreads
|
Booklikes
|
LibraryThing
Meet cute...

Run for the hills—temporarily. That's Colbie Albright's plan when she flees New York for San Francisco. Wrangling her crazy family by day and writing a bestselling YA fantasy series by night has taken its toll. In short, Colbie's so over it that she's under it. She's also under the waters of a historic San Francisco fountain within an hour of arrival. Fortunately, the guy who fishes Colbie out has her looking forward to Christmas among strangers. But she's pretty sure Spencer Baldwin won't be a stranger for long.

Make merry...

Spence's commitment to hiding from the Ghosts of Relationships Past means he doesn't have to worry about the powerful—okay, crazy hot chemistry—he's got with Colbie. Just because she can laugh at anything, especially herself... just because she's gorgeous and a great listener just because she gets Spence immediately doesn't mean he won't be able to let Colbie go. Does it?

and hope for a miracle.

Now the clock's ticking for Colbie and Spence: Two weeks to cut loose. Two weeks to fall hard. Two weeks to figure out how to make this Christmas last a lifetime.
Barking Up the Wrong Tree by Jenn McKinlay
Find it at:
Goodreads
|
Booklikes
|
LibraryThing
New York Times bestselling author Jenn McKinlay returns to Bluff Point, Maine, where one woman finds love with the help of an adorable golden retriever.

LOVE IS A FOUR-LEGGED WORD.

Carly DeCusati returned home to Bluff Point, Maine, with her tail between her legs. But she's determined to get her life back on track—and that means finding new homes for the elderly golden retriever and overly talkative parrot she inherited before her old life fell apart.

Enter physical therapist and hot one-night stand James Sinclair. James doesn't care that Carly doesn't do relationships. He is determined to win her heart, promising to help her with the pets if she'll just give him the time of day.

Carly agrees to date the irresistible James, and, for the first time in years, she's dreaming of a happily ever after. But James has secrets, and if he can't open up to Carly, their future could go to the dogs...
More Great Books Being Released Today
(Covers link to Goodreads)