It's Tuesday! That means it is time to make a little bit of room on the bookshelves, load up your ereader, or make your way to your local library. In other words - It is time to get your hands on a new book!
Here are just a few books that have just been released that you may want to grab soon: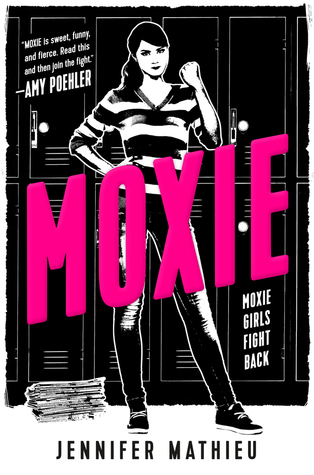 Moxie by Jennifer Mathieu
Find it at:
Goodreads
|
Booklikes
|
LibraryThing
An unlikely teenager starts a feminist revolution at a small-town Texan high school in the new novel from Jennifer Matheiu, author of The Truth About Alice.

MOXIE GIRLS FIGHT BACK!

Vivian Carter is fed up. Fed up with a school administration at her small-town Texas high school that thinks the football team can do no wrong. Fed up with sexist dress codes, hallway harassment, and gross comments from guys during class. But most of all, Viv Carter is fed up with always following the rules.

Viv's mom was a tough-as-nails, punk rock Riot Grrrl in the '90s, and now Viv takes a page from her mother's past and creates a feminist zine that she distributes anonymously to her classmates. She's just blowing off steam, but other girls respond. As Viv forges friendships with other young women across the divides of cliques and popularity rankings, she realizes that what she has started is nothing short of a girl revolution.

Moxie is a book about high school life that will make you wanna riot!
Find it at:
The Carolina Cold Fury hockey team is stacked with hotshots. But when a new player joins their ranks, he learns that even superstars can't go it alone when it comes to love.

Lucas Fournier is only serious about one thing: hockey. The league's fun-loving charmer, Luc is always up for a good prank or a great lay, and he has no intention of settling down. But being traded to the Carolina Cold Fury—and to play alongside his big brother, Max—is no joke. With another title in sight, the last thing Luc wants is to let his new teammates down. To succeed, Luc will need to keep his head in the game and the most . . . er, demanding member of his anatomy in check. But when temptation hits, Luc hits back harder.

Museum curator Stephanie Frazier has always put business before pleasure, which just about explains her nonexistent sex life. But when Stephanie meets Luc at a champagne-fueled gala, she finds herself flirting like crazy—and going home with the uninhibited athlete. For one night, she learns what passion is all about. She just never counted on the little surprise Luc leaves behind. And that's when things really start to get . . . interesting.

Sawyer Bennett's New York Times bestselling Carolina Cold Fury series can be read together or separately.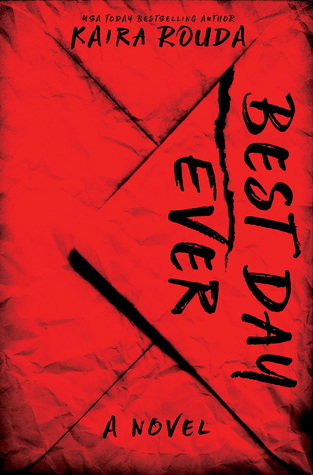 Best Day Ever by Kaira Rouda
Find it at:
Goodreads
|
Booklikes
|
LibraryThing
I glance at my wife as she climbs into the passenger seat, and I am bursting with confidence. Today will be everything I've promised her…and more…

Paul Strom has the perfect life: a glittering career as an advertising executive, a beautiful wife, two healthy boys and a big house in a wealthy suburb. And he's the perfect husband: breadwinner, protector, provider. That's why he's planned a romantic weekend for his wife, Mia, at their lake house, just the two of them. And he's promised today will be the best day ever.

But as Paul and Mia drive out of the city and toward the countryside, a spike of tension begins to wedge itself between them and doubts start to arise. How much do they trust each other? And how perfect is their marriage, or any marriage, really?

Forcing us to ask ourselves just how well we know those who are closest to us, Best Day Ever crackles with dark energy, spinning ever tighter toward its shocking conclusion. In the bestselling, page-turning vein of The Couple Next Door and The Dinner, Kaira Rouda weaves a gripping, tautly suspenseful tale of deception and betrayal dark enough to destroy a marriage…or a life.
Release by Patrick Ness
Find it at:
Goodreads
|
Booklikes
|
LibraryThing
Adam Thorn doesn't know it yet, but today will change his life.

Between his religious family, a deeply unpleasant ultimatum from his boss, and his own unrequited love for his sort-of ex, Enzo, it seems as though Adam's life is falling apart. At least he has two people to keep him sane: his new boyfriend (he does love Linus, doesn't he?) and his best friend, Angela.

But all day long, old memories and new heartaches come crashing together, throwing Adam's life into chaos. The bindings of his world are coming untied one by one; yet in spite of everything he has to let go, he may also find freedom in the release.
More Great Books Being Released Today
(Covers link to Goodreads)