This was a pretty easy week. We really didn't do a whole lot outside of our normal routine which was just fine with me. My daughter did have an audition for a jazz group but all I really did was get her there on time. We have our fingers crossed that she will get the spot. I was pretty busy blogging and feel like I had a pretty good week of reading.

Digital Books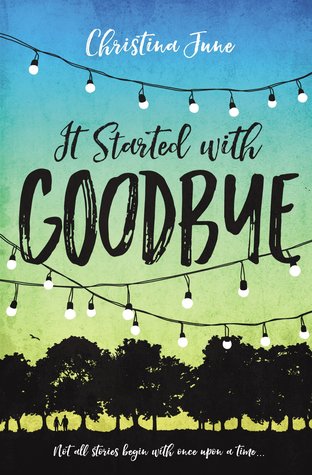 The Woman Who Couldn't Scream
by Christina Dodd (NetGalley)
Chasing Christmas Eve
by Jill Shalvis (Edelweiss)
Final Girls
by Riley Sager (First to Read)
The Wildling Sisters
by Eve Chase (First to Read)
It Started With Goodbye
by Christina June (Kindle Purchase)
The Brutal Telling
by Louis Penny (Kindle Purchase)
I actually downloaded
Final Girls
and
The Wildling Sisters
from First to Read last week but forgot to add them to my Stacking the Shelves post. I requested the Jill Shalvis book a while ago and was really excited to get the approval this week. I used to read a lot of Christina Dodd's books so I thought I would give her newest a try when I saw it offered on NetGalley. My daughter helped talk me into buying
It Started With Goodbye
when it was on sale last weekend. I have been slowly collecting the Louise Penny series and hope to start reading them soon.
Print Books
The Hearts We Sold
by Emily Lloyd-Jones (Novl)
I always get really excited when I get surprise books in the mail. I am looking forward to starting this one.
A Million Junes
by Emily Henry
I decided to grab a few books from Book of the Month Club this month. I have actually already read
A Million Junes
and loved it. My daughter will be wanting to read this one and I kind of like have it on my shelves.
Here and Gone
by Haylen Beck (Blogging for Books)
I have already finished with this book and really enjoyed it. I have really been very pleased with the selection of books on Blogging for Books lately.
What books do you add to your shelves this week?
Let me know in the comments and be sure to leave a link to your own STS post!