It's Tuesday! That means it is time to make a little bit of room on the bookshelves, load up your ereader, or make your way to your local library. In other words - It is time to get your hands on a new book!
Here are just a few books that have just been released that you may want to grab soon: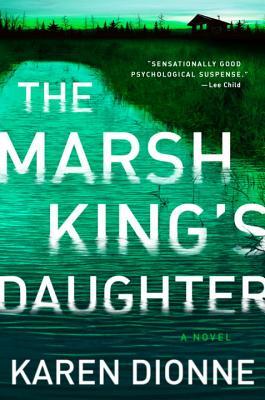 The Marsh King's Daughter by Karen Dionne
Find it at:
Goodreads
|
Booklikes
|
LibraryThing
he suspense thriller of the year - The Marsh King's Daughter will captivate you from the start and chill you to the bone.

'I was born two years into my mother's captivity. She was three weeks shy of seventeen. If I had known then what I do now, things would have been a lot different. I wouldn't have adored my father.'

When notorious child abductor - known as the Marsh King - escapes from a maximum security prison, Helena immediately suspects that she and her two young daughters are in danger.

No one, not even her husband, knows the truth about Helena's past: they don't know that she was born into captivity, that she had no contact with the outside world before the age of twelve - or that her father raised her to be a killer.

And they don't know that the Marsh King can survive and hunt in the wilderness better than anyone... except, perhaps his own daughter.

Packed with gripping suspense and powerful storytelling, The Marsh King's Daughter is a one-more-page, read-in-one-sitting thriller that you'll remember for ever.
Find it at:
New York City's hottest bachelors are stirring up trouble in this fun, flirty Oxford Novel, as a love triangle forces a feisty beauty to choose between winning back Mr. Right or giving in to Mr. Wrong.

Taylor Carr has it all—a sleek job in advertising, a stunning Manhattan apartment, and the perfect man to share it with: Bradley Calloway. Even after Bradley dumps her for a co-worker on move-in day, Taylor isn't worried. She'll get her man eventually. In the meantime, she needs a new roommate. Enter Nick Ballantine, career bartender, freelance writer—and longtime pain in Taylor's ass. Sexy in a permanent five-o'clock-shadow kind of way, Nick knows how to push Taylor's buttons, as if he could see right through to the real her.

Nick's always trying to fix people, and nobody could use a good fixing more than Taylor. Sure, she's gorgeous, with mesmerizing silver eyes, but it's her vulnerability that kills him. Now that they're shacking up together, the chemistry is out of control. Soon they're putting every part of their two-bedroom apartment to good use. Then Taylor's ex comes crawling back to her, and Nick figures she'll jump at the chance to go back to her old life—unless he fights for the best thing that ever happened to him.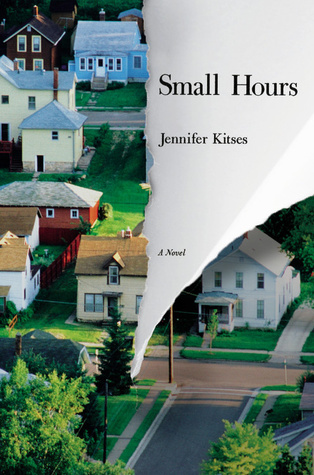 Small Hours by Jennifer Kitses
Find it at:
Goodreads
|
Booklikes
|
LibraryThing
In the vein of Richard Russo and Tom Perrotta, a gripping, suspenseful, and gorgeous debut novel--told hour-by-hour over the course of a single day--in which a husband and wife try to outrun long-buried secrets, sending their lives spiraling into chaos.
The Seven Husbands of Evelyn Hugo by Taylor Jenkins Reid
Find it at:
Goodreads
|
Booklikes
|
LibraryThing
In this entrancing novel "that speaks to the Marilyn Monroe and Elizabeth Taylor in us all" (Kirkus Reviews), a legendary film actress reflects on her relentless rise to the top and the risks she took, the loves she lost, and the long-held secrets the public could never imagine. Aging and reclusive Hollywood movie icon Evelyn Hugo is finally ready to tell the truth about her glamorous and scandalous life. But when she chooses unknown magazine reporter Monique Grant for the job, no one is more astounded than Monique herself. Why her? Why now?

Monique is not exactly on top of the world. Her husband has left her, and her professional life is going nowhere. Regardless of why Evelyn has selected her to write her biography, Monique is determined to use this opportunity to jumpstart her career.

Summoned to Evelyn's luxurious apartment, Monique listens in fascination as the actress tells her story. From making her way to Los Angeles in the 1950s to her decision to leave show business in the '80s, and, of course, the seven husbands along the way, Evelyn unspools a tale of ruthless ambition, unexpected friendship, and a great forbidden love. Monique begins to feel a very real connection to the legendary star, but as Evelyn's story near its conclusion, it becomes clear that her life intersects with Monique's own in tragic and irreversible ways.

"Heartbreaking, yet beautiful" (Jamie Blynn, Us Weekly), The Seven Husbands of Evelyn Hugo is "Tinseltown drama at its finest" (Redbook): a mesmerizing journey through the splendor of old Hollywood into the harsh realities of the present day as two women struggle with what it means—and what it costs—to face the truth.
More Great Books Being Released Today
(Covers link to Goodreads)
What new releases are you excited about this week?