It's Tuesday! That means it is time to make a little bit of room on the bookshelves, load up your ereader, or make your way to your local library. In other words - It is time to get your hands on a new book!
Here are just a few books that have just been released that you may want to grab soon: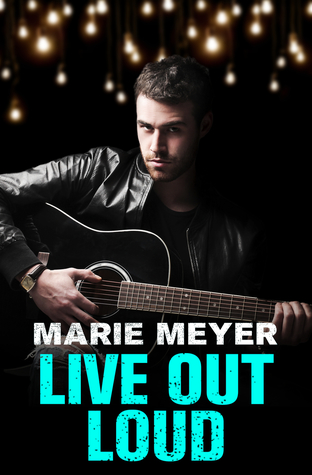 Live Out Loud by Marie Meyer
Find it at:
Goodreads
|
Booklikes
|
LibraryThing
I thought I'd live in silence forever . . . and then I met him.
I'll never be able to hear, but music has always been a source of comfort for me. Rather than listen to the rhythm, I can actually feel the beat pulsing through me. It's pure bliss. So the moment I saw Thorin playing his guitar, I was mesmerized. I'd never seen anything more beautiful . . . or intimate. I couldn't tell where his body ended and the song began. He's everything I need in my life . . . I'm falling fast, hard, and deep.

I want him more than anything. But while I live in silence, Thor lives in secrets. He's holding something back-something that's keeping this intensity, this longing from being real. And the silence may be too loud to bear . . .
Find it at:
An intricately crafted story of madness, magic and misfortune across three generations from the author of The Middle of Somewhere and House Broken...

Vermont, 1972. Carole LaPorte has a satisfying, ordinary life. She cares for her children, balances the books for the family's auto shop and laughs when her husband slow dances her across the kitchen floor. Her tragic childhood might have happened to someone else.

But now her mind is playing tricks on her. The accounts won't reconcile and the murmuring she hears isn't the television. She ought to seek help, but she's terrified of being locked away in a mental hospital like her mother, Solange. So Carole hides her symptoms, withdraws from her family and unwittingly sets her eleven-year-old daughter Alison on a desperate search for meaning and power: in Tarot cards, in omens from a nearby river and in a mysterious blue glass box belonging to her grandmother.

An exploration of the power of courage and love to overcome a damning legacy, All the Best People celebrates the search for identity and grace in the most ordinary lives.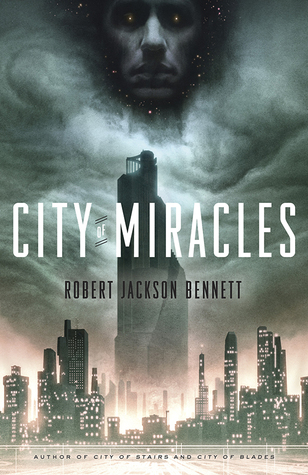 City of Miracles by Robert Jackson Bennett
Find it at:
Goodreads
|
Booklikes
|
LibraryThing
Revenge. It's something Sigrud je Harkvaldsson is very, very good at. Maybe the only thing.

So when he learns that his oldest friend and ally, former Prime Minister Shara Komayd, has been assassinated, he knows exactly what to do and that no mortal force can stop him from meting out the suffering Shara's killers deserve.

Yet as Sigrud pursues his quarry with his customary terrifying efficiency, he begins to fear that this battle is an unwinnable one. Because discovering the truth behind Shara's death will require him to take up arms in a secret, decades-long war, face down an angry young god, and unravel the last mysteries of Bulikov, the city of miracles itself. And perhaps most daunting of all finally face the truth about his own cursed existence.
Free Space by Sean Danker
Find it at:
Goodreads
|
Booklikes
|
LibraryThing
Amazon
|
Barnes & Noble
|
Kobo
|
BAM!
In the follow-up to Admiral, the intergalactic war has ended and hostilities between the Evagardian Empire and the Commonwealth are officially over, but the admiral is far from safe. . . .

"I'd impersonated a prince, temporarily stopped a war, escaped a deadly planet, and survived more assassination attempts than I could conveniently count. After all that, there shouldn't have been anything simpler than a nice weekend with a charming Evagardian girl.

However, some corners of the galaxy aren't as genteel as the Empire, and Evagardians aren't universally loved, which is how I ended up kidnapped to be traded as a commodity.

Their timing couldn't have been worse. I'm not at my best, but these people have no idea whom they're dealing with: a highly trained, genetically engineered soldier in the Imperial Service who happens to be my date."
More Great Books Being Released Today
(Covers link to Goodreads)
What new releases are you excited about this week?