I am really excited to participate in
Stacking the Shelves
, a weekly meme hosted by
Tynga's Reviews
.

It was a pretty quiet week at my house. I actually got a lot accomplished in terms of reading. My husband and I did lose a bit of sleep this week because we had dog scared of the spring storms on one night and our daughter was out late to go to a concert the next night.


Digital Books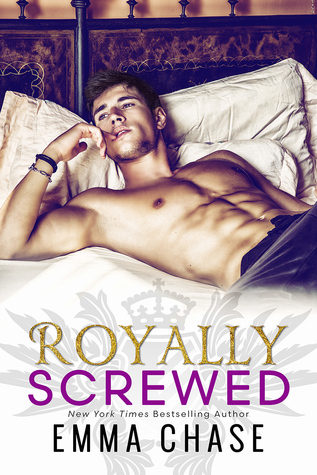 I Need a Lifeguard Everywhere but the Pool
by Lisa Scottoline & Francesca Serritella (NetGalley)
Royally Screwed
by Emma Chase (Kindle Purchase)
I really enjoy Lisa Scottoline's writing and these books that she writes with her daughter, Francesca Serritella, are a lot of fun. I couldn't resist the sale price on
Royally Screwed
and am looking forward to reading it.
Print Books
City of Miracles
by Robert Jackson Bennett (Won - LibraryThing Early Reviewers)
I enjoyed the first book in this series and have the second one ready to read so I was thrilled to get my hands on a copy of the upcoming release. I have actually had a lot of luck with the giveaways on LibraryThing and really appreciate the books that have made their way into my hands.
Audiobooks
Canniblism
by Bill Schutt (Tantor Media via Audiobook Jukebox)
Yes, I requested this one. I think this proves that I can find almost any topic interesting. I listened to just a bit of it in the car during my commute and I am already fascinated.
Current Giveaways
Open to U.S. and Canada residents
Click
here
to enter for a chance to win a copy of
Wanted and Wired
by Vivien Jackson!
What books do you add to your shelves this week?
Let me know in the comments and be sure to leave a link to your own STS post!