Etched in Bone by Anne Bishop
Series: The Others #5
Berkley Publishing Group - Roc
Publication Date: March 7, 2017
Date Read: April 1, 2017
Source: NetGalley
★
★
★
★
★
New York Times bestselling author Anne Bishop returns to her world of the Others, as humans struggle to survive in the shadow of shapeshifters and vampires far more powerful than themselves…

After a human uprising was brutally put down by the Elders—a primitive and lethal form of the Others—the few cities left under human control are far-flung. And the people within them now know to fear the no-man's-land beyond their borders—and the darkness…

As some communities struggle to rebuild, Lakeside Courtyard has emerged relatively unscathed, though Simon Wolfgard, its wolf shifter leader, and blood prophet Meg Corbyn must work with the human pack to maintain the fragile peace. But all their efforts are threatened when Lieutenant Montgomery's shady brother arrives, looking for a free ride and easy pickings.

With the humans on guard against one of their own, tensions rise, drawing the attention of the Elders, who are curious about the effect such an insignificant predator can have on a pack. But Meg knows the dangers, for she has seen in the cards how it will all end—with her standing beside a grave...

This turned out to be my favorite book in the series. It is a really great series so that is saying a lot. It took me almost a week to read this book. Not because it was slow but because I was extremely busy with work. Anytime I had a free moment, I had this book in my hands and I enjoyed everything I read. There were some moments that really stayed with me and one scene was so touching that I had to stop reading so that I could share what was happening with my family. It was a really nice conclusion to the story revolving around this group of characters.
Some of the earlier books in the series spent quite a bit of time away from the Courtyard. This book stays with Meg, Simon, and the other characters living within the Courtyard which I actually liked a whole lot better. This book has a big focus on the humans that have become a part of the community, including Jimmy and his family who are new additions. The Others and the humans are working well together and things are looking really promising except that Jimmy and his family are not making life easy.
Jimmy is Lt. Montgomery's brother. Montgomery actually has his entire family at the Courtyard including his mother, daughter, sister, and her daughters. He didn't invite his brother who has been a trouble maker and criminal for years. Jimmy finds out where they are and shows up and starts causing trouble the moment he arrives. It was really easy to hate Jimmy and his wife was no better.
It has been really nice to see this group of characters grow and their relationships develop over the course of the series. Simon and Meg become closer with each book and some of the humans are also becoming very attached. Montgomery's mother, Twyla, was amazing in this book. She says what needs to be said and is firm but extremely caring. There is a scene with Skippy that really moved me and Twyla's reaction to everything made it even more. This is a series that really does need to be read in order since each book builds upon the previous one.
I would highly recommend this series to fans of urban fiction. I am looking forward to future books in this series even though they are supposed to be about a different group of characters. I have my fingers crossed that we will get a least a glimpse of these characters again.
I received an advance reader edition of this book from Berkley Publishing Group - Roc via NetGalley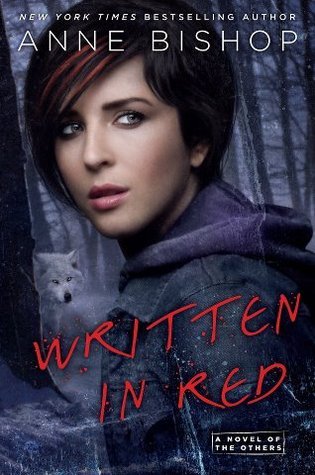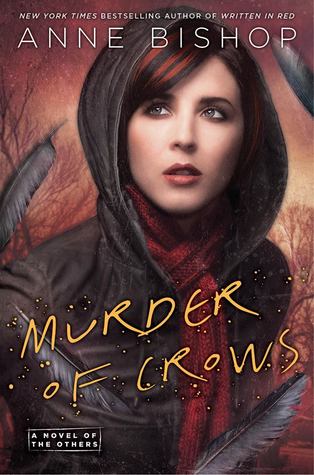 Book #1 -
Written in Red -
My Review
Book #2 -
Murder of Crows -
My Review
Book #3 -
Vision in Silver
-
My Review
Book #4 -
Marked in Flesh
-
My Review
Book #5-
Etched in Bone
About the Author




Photo: © Merri Lee Debany

New York Times bestselling author Anne Bishop is a winner of the William L. Crawford Memorial Fantasy Award, presented by the International Association for the Fantastic in the Arts, for The Black Jewels Trilogy. She lives in upstate New York.