I am really excited to participate in
Stacking the Shelves
, a weekly meme hosted by
Tynga's Reviews
.

This was what I would consider a "normal" week at our house...whatever that really is. My husband and I had the house to ourselves last weekend while my daughter was gone on a school trip to a jazz competition. We really didn't do a lot but go out to eat and stop by a few discount stores. We are real party animals around here.


Digital Books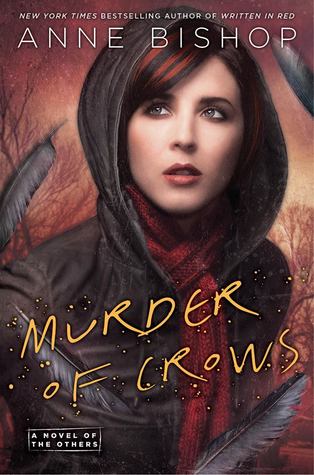 Bring Her Home
by David Bell (NetGalley)
The Child
by Fiona Barton (First to Read)
Murder of Crows
by Anne Bishop (Kindle Purchase)
The Cruelest Month
by Louise Penny (Amazon Purchase)
Beginnings
by Helen J. Christmas (Won @
Delighted Reader
)
I added two review books this week. I have really enjoyed the two David Bell books that I have read so I requested his new one, Bring Her Home, right away and can't wait to read it. The Child is the first book that I have grabbed from First to Read in a while and I am looking forward to it. I started reading Murder of Crows as soon as I purchased it and plan to post my review on Monday. I have been picking up books in the Louis Penny series as they go on sale and once I have most of them, I plan to start reading the series. I am so happy that I won a copy of Beginnings from The Great Pick Up Line feature over at Delighted Reader.
Print Books
Caraval
by Stephanie Garber (Won @
a GREAT read
)
So, so excited to win a hardcover copy of
Caraval.
Plus it is signed! My daughter and I both did a little happy dance when we found out we won and may have stroked the book a bit when we got it in our hands. I think my daughter is planning to take this one from me so I may have to hide it from her. Jessica was so awesome that she actually dropped the book off at my house when she realized that we are practically neighbors. Thanks, Jessica!
Crazy Over You
by Carol Thomas (Won @
Delighted Reader
)
I am really excited to win a copy of
Crazy for You
which was sent to me from England. It was so nice of the author to take the time to sign the book before mailing it off. I hope to get to this one soonish.
I picked up this pile of books at the local Goodwill Outlet. The whole pile cost $0.60 - literally pocket change. I am most excited about
Don't Look Back
even though the cover is really beat up.
I picked up this big pile of books at the local Dollar Tree store. I am really excited to have a copy of
Denton Little's Deathdate.
Hopefully, some of the other books in the pile work out as well. For $1 per book, I think I did pretty well.
Audio Books
River Marked
by Patricia Briggs (Audible Purchase)
Frost Burned
by Patricia Briggs (Audible Purchase)
I decided to pick up 2 more Mercy Thompson audiobooks this week to use up my audible credits. I now have the first 8 books in the series which should keep me busy for a while.
What books do you add to your shelves this week?
Let me know in the comments and be sure to leave a link to your own STS post!