September 27, 2016

It's Tuesday! That means it is time to make a little bit of room on the bookshelves, load up your ereader, or make your way to your local library. In other words - It is time to get your hands on a new book!
Here are just a few books that have just been released that you may want to grab soon:
Reckless Creed by Alex Kava
In the new edge-of-your-seat thriller from New York Times–bestselling author Alex Kava, Ryder Creed, his K-9 search-and-rescue dogs, and FBI agent Maggie O'Dell find themselves at the center of a dire and mysterious case.

In Chicago, a young man jumps from his thirtieth-story hotel room; along the Missouri river, a hunter and his son stumble upon a lake whose surface is littered with snow geese, all of them dead; and in southern Alabama, Ryder Creed and his search-and-rescue dog Grace find the body of a young woman who went missing in the Conecuh National Forest...and it appears she filled her pockets with rocks and walked into the river. Before long Ryder Creed and FBI profiler Maggie O'Dell will discover the ominous connection among these mysterious deaths. What they find may be the most prolific killer the United States has ever known.
---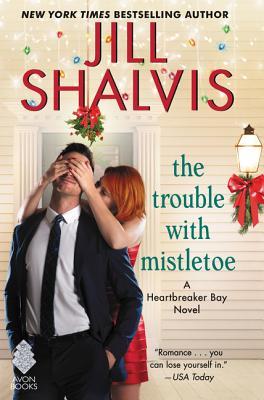 The Trouble with Mistletoe by Jill Shalvis
If she has her way ...

Willa Davis is wrangling puppies when Keane Winters stalks into her pet shop with frustration in his chocolate-brown eyes and a pink bedazzled cat carrier in his hand. He needs a kitty sitter, stat. But the last thing Willa needs is to rescue a guy who doesn't even remember her ...

He'll get nothing but coal in his stocking.

Saddled with his great-aunt's Feline from Hell, Keane is desperate to leave her in someone else's capable hands. But in spite of the fact that he's sure he's never seen the drop-dead-gorgeous pet shop owner before, she seems to be mad at him ...

Unless he tempers "naughty" with a special kind of nice ...

Willa can't deny that Keane's changed since high school: he's less arrogant, for one thing—but can she trust him not to break her heart again? It's time to throw a coin in the fountain, make a Christmas wish—and let the mistletoe do its work ...
---
The Perks of Loving a Scoundrel by Jennifer McQuiston
New York Times bestselling author Jennifer McQuiston continues her enchanting Seduction Diaries series as a bookish spinster and an unrepentant rogue unite to unmask a traitor.

Every girl dreams of a hero . . .

No one loves books more than Miss Mary Channing. Perhaps that's why she's reached the ripe old age of six-and-twenty without ever being kissed. Her future may be as bland as milk toast, but Mary is content to simply dream about the heroes and adventures she reads about in her books. That way she won't end up with a villain instead.

But sometimes only a scoundrel will do.

When she unexpectedly finds herself in the arms of Geoffrey Westmore, London's most notorious scoundrel, it feels a bit like a plot from one of her favorite novels. Suddenly, Mary understands why even the smartest heroines can fall prey to a handsome face. And Westmore is more handsome than most. But far worse than the damage to her reputation, the moment's indiscretion uncovers an assassination plot that reaches to the highest levels of society and threatens the course of the entire country.

When a tight-laced miss and a scoundrel of epic proportions put their minds together, nothing can stand in their way. But unless they put their hearts together as well, a happy ending is anything but assured.
---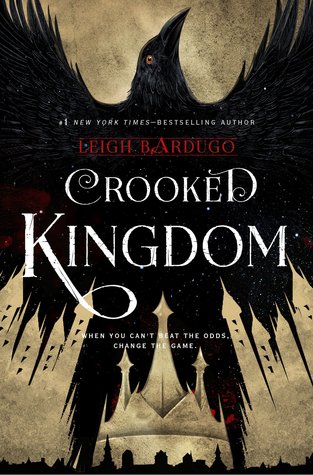 Crooked Kingdom by Leigh Bardugo
Kaz Brekker and his crew have just pulled off a heist so daring even they didn't think they'd survive. But instead of divvying up a fat reward, they're right back to fighting for their lives. Double-crossed and left crippled by the kidnapping of a valuable team member, the crew is low on resources, allies, and hope. As powerful forces from around the world descend on Ketterdam to root out the secrets of the dangerous drug known as jurda parem, old rivals and new enemies emerge to challenge Kaz's cunning and test the team's fragile loyalties. A war will be waged on the city's dark and twisting streets―a battle for revenge and redemption that will decide the fate of magic in the Grisha world.
More Great Books Being Released Today
(Covers link to Goodreads)