I am really excited to participate in
Stacking the Shelves
, a weekly meme hosted by
Tynga's Reviews
.
I added a lot of books once again. Hopefully, I can restrain myself a little better next week. This past week was a bit calmer so I should have gotten a lot done. I really didn't feel like reading much which is rare for me so I didn't get too many books actually read.
NetGalley
Whisper to Me
by Nick Lake
Bright Blaze of Magic
by Jennifer Estep
These are two books that I really wanted.
Whisper to Me
just looks so good so I decided to go ahead and request it. I also had to have
Bright Blaze of Magic
since I really enjoyed the first two books in the series. I am giving myself to permission to request any books that I am really excited about so I am happy with both of these. I actually have no pending requests right now so maybe I am moving in the right direction in regards to catching up.
First to Read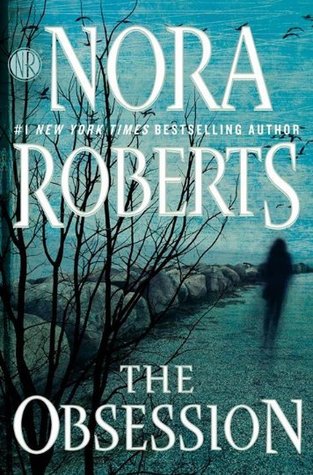 The Obsession
by Nora Roberts
I love the books offered on First to Read and couldn't pass this one up.
Audiobooks for Review
The Flood Girls
by Richard Fifield
I actually got this one last week but forgot to include it in last week's post. I am more than halfway done with it and it is holding my interest. I am really curious about where this book is going.
Paperback Swap
Magic to the Bone
by Devon Monk
I just signed up for
Paperback Swap
. I wish I had known about this site before I gave most of my paperbacks away. I am impressed with it so far. I have shipped out the few items that I have posted and am really looking forward to reading this series by Devon Monk. The book that I received looks brand new!
Kindle Freebies
A Head Full of Ghosts
by Paul Tremblay
Killing Pretty
by Richard Kadrey
A Head Full of Ghosts
was highly recommended to me by a friend on Goodreads so I jumped at it for under $2.
Killing Pretty
is the newest book in the Sandman Slim series and I own most of the series so I picked this one up when it went on sale for under $2 as well.
Paid Books - Print
Rebel of the Sands
by Alwyn Hamilton
Rebel Belle
by Rachel Hawkins
Miss Mayham
by Rachel Hawkins
I picked these three up in preparation for a book signing in a couple of weeks. There are six authors coming at the same time and I don't usually buy print books so I have been buying a couple of books every week. I now have 5 books from 4 of the authors ready for signing. I didn't really enjoy
Wink Poppy Midnight
and decided to cancel my pre-order for that book. I am still trying to decide if I want to buy the Dove Chronicles books.
Check out the event that I am planning to go to
I spent approximately $38 on books this week.
What books do you add to your shelves this week?
Let me know in the comments and be sure to leave a link to your own STS post!