I am really excited to participate in
Stacking the Shelves
, a weekly meme hosted by
Tynga's Reviews
.
This has been a stressful week for me. I had something completely out of my control really bothering me for much of the week. I need to learn to let this kind of stuff go and just quit thinking about it. We had a lot of things going on in the evening which makes for a tough week for me. I really need a few hours of down time after working all day and when I don't get it, I get crabby quick. My daughter returned from her Chicago trip Sunday night worn out and starting to get sick. She still feels terrible and I am afraid that she may have shared her germs with the rest of the household.
I know that I did a terrible job of visiting blogs this week. I promise that I am trying but some weeks it is just hard to make it happen. If you haven't seen me in a while, I promise I will be by to see you very soon.
Even though I added quite a few books this week, I don't feel like I really went too crazy. I barely looked at NetGalley and Edelweiss and spent very little time browsing for books.
NetGalley
Maestra
by L.S. Hilton
Sweet Lamb of Heaven
by Lydia Millet
I didn't request a single book this week on NetGalley. I only have one book still remaining in my pending list so I am making some progress. I requested
Maestra
months ago and had given up on it so getting the email that my request was approved was bit of a surprise this week.
Sweet Lamb of Heaven
was a book that I must have wished for since my wish was granted. I don't actually remember wishing for it but I am sure that I did since the book sounds really good from the description.
Library Books
What Was Mine
by Helen Klein Ross
I saw a few really good reviews for this one and put my name on the list at the library. I really hope that I can get to it before my two weeks are up because I have been looking forward to it.
Kindle Freebies
Paid Books - ebooks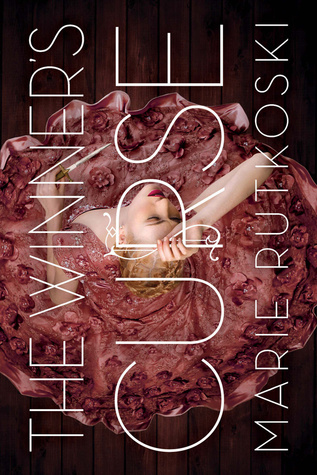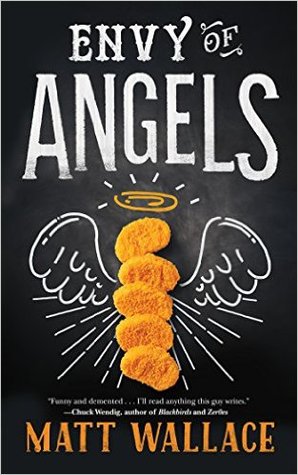 The Winner's Curse by Marie Rutkoski
Envy of Angels by Matt Wallace
I had a little bit of encouragement from my teenage daughter to buy The Winner's Curse this week when it was the Kindle Deal of the Day. I don't feel bad about spending $2.99 for a book that at least two people will be reading. I saw a few reviews for Envy of Angels and had to grab that one when it went on sale for $0.99. I spent less than $4 on eBooks this week so I did okay.

Paid Books - Print
This is another book that I picked up for a book signing later this month. One of the local libraries is having an even later in March with 6 different Penguin Teen authors. I am trying to spread out the book buying just a bit so I won't have to buy them all at the same time. I do have to say that this book is beautiful. I read so many ebooks that I kind of forget how beautiful a print book can be sometimes. I picked this one up for just a bit over $11.
I spent approximately $15 on books this week.
Giveaway
Be sure to check out my giveaway for a paperback copy of Lacy Eye by Jessica Treadway. Two winners will be chosen from my blog (open to United States & Canada only).
Enter the giveaway here
What books do you add to your shelves this week?
Let me know in the comments and be sure to leave a link to your own STS post!