Waiting On Wednesday is a weekly event, hosted by Jill at Breaking the Spine, that spotlights upcoming releases that we're eagerly anticipating.
My Waiting on Wednesday pick is: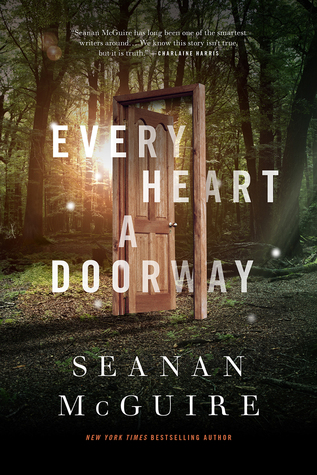 Every Heart a Doorway by Seanan McGuire
Series: Every Heart a Doorway #1
Publisher: Tor.com
Publication Date: April 5, 2016
Eleanor West's Home for Wayward Children
No Solicitations
No Visitors
No Quests

Children have always disappeared under the right conditions; slipping through the shadows under a bed or at the back of a wardrobe, tumbling down rabbit holes and into old wells, and emerging somewhere... else.

But magical lands have little need for used-up miracle children.

Nancy tumbled once, but now she's back. The things she's experienced... they change a person. The children under Miss West's care understand all too well. And each of them is seeking a way back to their own fantasy world.

But Nancy's arrival marks a change at the Home. There's a darkness just around each corner, and when tragedy strikes, it's up to Nancy and her new-found schoolmates to get to the heart of the matter.

No matter the cost.
Pre-Order:
Amazon
|
Barnes & Noble
|
Kobo
|
BAM!
Why Am I Waiting?
I just love the sound of this book and I think that the cover is gorgeous. I requested it on NetGalley as soon as I saw it and waited patiently for an answer for a very long time. My request was denied which made me just a little sad. That's okay - I didn't cry too terribly long. I have it pre-ordered for my kindle so I am still read to jump into this one as soon as it is released.
What are you waiting for this week?