I am really excited to participate in
Stacking the Shelves
, a weekly meme hosted by
Tynga's Reviews
.
I didn't get a lot read this week but I still managed to add quite a few books to the TBR pile. I really want to catch up but I just don't seem to have the willpower to stop adding books to the pile.
NetGalley
The Beauty of the End
by Debbie Howells
Carry On
by Rainbow Rowell
I technically didn't request
The Beauty of the End
but I did wish for it and had my wish granted this week. I am actually pretty quick to click on the wish button so I need to be a little more careful about what I wish for on NetGalley. I also don't think that
Carry On
is completely my fault either. It is a Rainbow Rowell book and it was listed as READ NOW. My finger clicked on the button before my brain even realized that it wasn't intended for readers in the U.S. Oops.
Library eBooks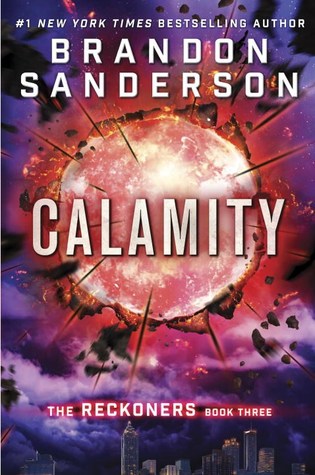 Calamity
by Brandon Sanderson
I wanted to start this book right away but I decided to finish the book that I am already reading. I can't wait to see how this trilogy ends.
Kindle Freebies
These two books are part of a couple of the series that I am slowly collecting in my kindle account as they go on sale. Each of these books were $1.99 so I spent less than $4 this week. That seems totally reasonable to me.
Giveaway
Be sure to check out my giveaway for a paperback copy of Sandra Brown's
Friction.
Three winners from the United States and Canada will be chosen from my blog.
Enter the giveaway here
What books do you add to your shelves this week?
Let me know in the comments and be sure to leave a link to your own STS post!