Waiting On Wednesday is a weekly event, hosted by Jill at Breaking the Spine, that spotlights upcoming releases that we're eagerly anticipating.
I am so excited to be joining in on the Waiting On Wednesday meme! My first Waiting on Wednesday pick is: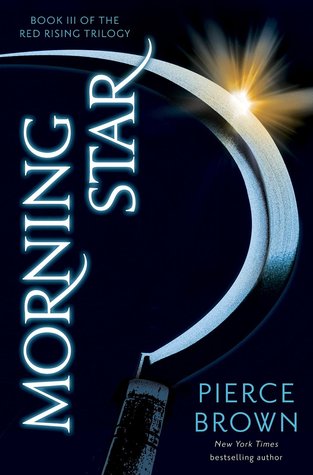 Morning Star by Pierce Brown
Series: Red Rising #3
Publisher: Del Ray
Publication Date: February 9, 2016
Red Rising thrilled readers and announced the presence of a talented new author. Golden Son totally changed the game and took the story of Darrow to the next level. Now comes the exhilarating conclusion to the Red Rising Trilogy: Morning Star.

Born a lowly Red in the mines of Mars, Darrow lost his beloved wife to the treacherous Gold overlords. Vowing to fight for the future that his wife believed in, Darrow joins a secret revolutionary group and is remade into a Gold so that he can infiltrate the ruling class and bring them down from the inside. Now, after years of hiding amongst the Golds, Darrow is finally ready to declare open revolution and throw off the chains of oppression. Nothing in Darrow's world has been easily won, and this final fight will be the most harrowing of all.
Pre-Order:
Amazon
|
Barnes & Noble
|
Kobo
|
BAM!
Why Am I Waiting?
I absolutely loved
Red Rising
and
Golden Son
. The ending of
Golden Son
was jaw dropping for me and I really wanted to pick up the next book right away to see what was going to happen. That was over a year ago and it has been a loooong wait to say the least. I am really hoping to get my hands on this book on the release date.
What are you waiting for this week?