I am really excited to participate in
Stacking the Shelves
, a weekly meme hosted by
Tynga's Reviews
.
It may not look like it but I did practice some restraint this week. I am actually quite happy with myself since I only added one book to my pile that
has
to be reviewed. Of course, I review everything that I read but there is more pressure when a review is expected. I am pretty happy with this week's haul since I got some pretty great sounding books and spent less than $4 total.
NetGalley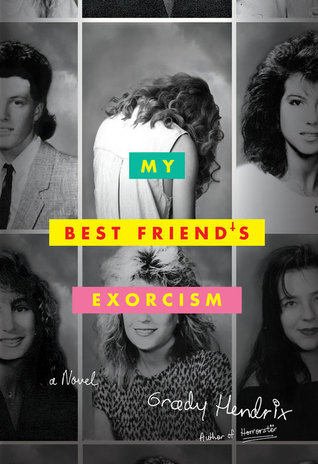 My Best Friend's Exorcism
by Grady Hendrix
I just couldn't help myself and had to request this one!
Blogging for Books
Food
by Jim Gaffigan
I have waited forever for this book to finally show up at my house. They ended up sending it as a gift with no review required because it took over a month to finally make its way to me. Of course, I will review it anyway.

I am pretty quick to one-click freebies as you can tell. I actually read Southern Spirits as a review copy last year and thought I would grab a finished copy since it is free.


Heart of Venom
by Jennifer Estep
Brother
is an absolutely amazing book that I read a few months ago. One of my favorites from 2015. I read a library copy so when this one went on sale last week, I had to have a copy. I will definitely be reading this one again.
I have been slowly picking up the books in Jennifer Estep's Elemental Assassin series. I do plan to read this series once I have most of the books. I was happy to grab
Heart of Venom
on sale this week.
What books do you add to your shelves this week?
Let me know in the comments and be sure to leave a link to your own STS post!