Blog Tour #Review - I'll Be Home for Christmas by Lori Wilde @LoriWilde @avonbooks #giveaway #excerpt
I'll Be Home for Christmas by Lori Wilde
Series: Twilight, Texas #7
Avon Romance
Publication Date: October 27, 2015
Date Read: December 11, 2015
Nothing says Christmas like New York Times bestselling author Lori Wilde and Twilight, TX, and now Lori returns to Twilight for a brand new heartwarming holiday tale. The matchmaking members of the Cookie Club are up to their old tricks again!

Christmas in Twilight, Texas, is all merriment and mistletoe. The Cookie Club is whipping up their most festive sweets, the townspeople are scrambling to get their holiday shopping done, and Joe-a hometown guy with a restless heart-is dreaming about the woman he wants to kiss most…

…And who happens to be staying at his sister's place over the holidays, while Joe's sister is away. But Joe isn't quite sure he wants to be a living Christmas present to runaway law student Gabi Preston.

Joe thinks the sassy sweetheart he nicknames "Trouble" won't inconvenience anything but his healthy sex drive. But when he discovers the reasons Gabi escaped from her life, he aches to give her everything she's never had. As the magic of the season draws them together, the gift of love is the only one worth giving…
Amazon
|
Barnes & Noble
|
iTunes
|
Kobo
|
BAM
!
This is one of those books that seemed to get better the more that I read. I have to admit that I was not immediately hooked but the more I read the more invested in the story I became. This is the seventh book in the Twilight, Texas series but it works well as a stand alone novel. I haven't read any of the preceding books in this series and didn't have any difficulties following the story.
This book takes the overall premise of the plot from the movie,
The Holiday.
Gabi is at a crossroads in her life and decides to switch houses with her online friend, Katie. She is ready for a change and is hoping that the town of Twilight, Texas will help her celebrate Christmas like she has always wanted. She does run into a few surprises with the switch. For one thing, she finds herself living in a yurt instead of the cottage she had hoped for. Her biggest surprise is the man living next door at his Christmas Tree farm, Joe.
I did like both Gabi and Joe a lot. How could you not? They are both about as close to perfect as can be. To be honest, I was really hoping that they would do something a little selfish because they just seemed too good to be true. As a couple, I did think that Gabi and Joe worked well. There was a lot of chemistry between the pair and their backstories also added a lot of depth to their characters. I also really enjoyed Casey's character in this story. She is a smart and spunky kid who says what is on her mind.
I liked the way that Christmas was worked into the story but it didn't take over. It really worked as a nice backdrop and I thought some of the things that this family did to celebrate Christmas were very original. The Christmas theme wasn't overwhelming so I wouldn't hesitate to read this book at any point in the year.
This romance was more sweet than sexy and I would recommend it to fans of contemporary romance. I plan to read more of Lori Wilde's work very soon.
I received an advance reader edition of this book from HarperCollins - Avon Romance via Edelweiss for the purpose of providing an honest review.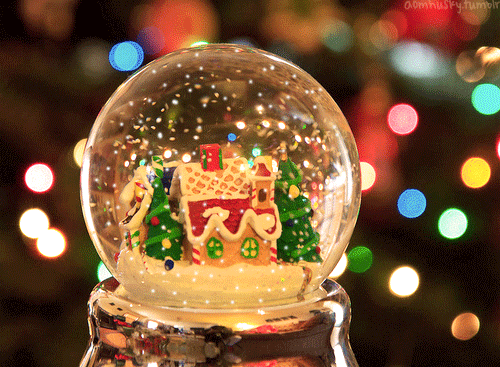 Excerpt:
The chirp of a bird. The whisper of the wind. The gentle sound of her own breathing.
Ah, peace. Nice. Very nice. She could get used to this.
The ping of a metal axe against wood cut the quiet. Gabi lifted her head and glanced around. Less than fifty yards separated her from the Christmas tree farm, and through the branches of the trees she spied a man chopping at a fir that he felled in three easy whacks.
He wore a blue flannel shirt that rippled in the back every time he swung the axe. The sleeves of his shirt were rolled up to the elbows, exposing forearms corded with muscles and giving her a show of strength, agility, and timing as he picked up the downed tree and tossed it effortlessly onto a flatbed trailer parked down the row of trees.
Her gaze dropped to his masculine backside hugged by a pair of faded Levi's. Uh- oh, she knew that butt. It was the same scrumptious ass she'd seen less than half an hour earlier at the coffee shop.
It was He- Man.
He pulled a red bandana from his pocket, mopped his face, then turned and caught her staring. Across the distance, his gaze slammed into her harder than a head- on collision. The air shot from her lungs so quickly, she couldn't even hiccup.
Holy writ of attachment!
With two ground- munching strides, he reached the barbwire fence, and gracefully climbed it.
Eeps! He was coming over.
Unprepared for a face- to- face with him, Gabi backed up. Fast.
She smacked into the door of the tent. Heart racing, she spun around, fumbled for the key, got the door open, and tumbled inside. The strap of her designer handbag dropped from her shoulder to the floor, and she sagged against the door.
This was crazy. She wanted him. Truly wanted this stranger, but of course she was too unnerved by that realization to have a conversation and figure out where this was going.
Nowhere. It was going nowhere. She wasn't here for an affair. She was here to get her head screwed on straight, and all he would do was unscrew it.
Chicken.
Maybe. But she wasn't ready to talk to the likes of him. He was just too damn hot.
Outside, a truck horn tooted. She peeked out the window to see that a red pickup with a trailer hitched to it had driven up to the front gate of the Christmas tree farm. Did everyone around here drive pickup trucks?
He- Man, who was halfway across the road toward her, stopped, shrugged, and went back where he belonged, waving to the man who got out of the red pickup.
Whew. Crisis averted.
a Rafflecopter giveaway
Praise for LORI WILDE
"Tempered with love, a caring community, a dash of suspense, and the romantic delight of a Twilight Christmas, this engaging story brims with strength and hope-definitely one to savor."
—
Library Journal
on
CHRISTMAS AT TWILIGHT
"Christmas at Twilight is a wonderful heartwarming story not to be missed. The characters are written with compassion as the love between the couple grows."
—
RT Book Reviews
(4 Stars) on
CHRISTMAS AT TWILIGHT
"Lori Wilde has created a rich and wonderful story about the charm of small town life combined with the power and passion of first love. Delicious!"
— Robyn Carr on
A COWBOY CHRISTMAS
"A wonderful story… The ending will leave readers with the desire to make return visits to Jubilee, Texas."
—
RT Book Reviews
(
4 stars) on
LOVE AT FIRST SIGHT
"A pair of engaging protagonists, a wealth of wacky townsfolk, and a mystery with a dangerous twist add up to a charmingly sexy tale that will leave fans smiling."
—
Library Journal
on
LOVE AT FIRST SIGHT
"[T]heir personal development forms the heart and soul of the novel, a delicately revealing in-depth character study. Wilde's clever combination of humor, sorrow and love brings a deeply appealing sense of realism."
—
Publishers Weekly
on
ALL OF ME
About the Author

New York Times and USA Today best-selling author, Lori Wilde has sold seventy-eight works of fiction to four major New York Publishing houses. She holds a bachelor's degree in nursing from Texas Christian University and a certificate in forensic nursing from Kaplan University. She is a member of the International Association of Forensic Nurses.

Her first NYT bestseller, the third book in her Twilight, Texas series, The First Love Cookie Club has been optioned for a television movie. The town of Granbury, Texas, upon which her fictional town of Twilight, Texas is loosely based, honors Lori with an annual Twilight, Texas weekend each Christmas. www.twilighttexas.com

A popular writing instructor, Lori is a two time RITA finalist and has four times been nominated for Romantic Times Reviewer's Choice Award. She's won the Colorado Award of Excellence, the Wisconsin Write Touch Award, The Golden Quill, the Lories, and The More than Magic. Her books have been translated into 27 languages and excerpted in Cosmopolitan, Redbook, Complete Woman, and Quick and Simple magazines. She lives in Texas with her husband, Bill, and her two New American Shepherds.