August 11, 2015

It's Tuesday! That means it is time to make a little bit of room on the bookshelves, load up your ereader, or make your way to your local library. In other words - It is time to get your hands on a new book!
Here are just a few books that have just been released that you may want to grab soon:
Brown-Eyed Girl by Lisa Kleypas
Wedding planner Avery Crosslin may be a rising star in Houston society, but she doesn't believe in love-at least not for herself. When she meets wealthy bachelor Joe Travis and mistakes him for a wedding photographer, she has no intention of letting him sweep her off her feet. But Joe is a man who goes after what he wants, and Avery can't resist the temptation of a sexy southern charmer and a hot summer evening.

After a one night stand, however, Avery is determined to keep it from happening again. A man like Joe can only mean trouble for a woman like her, and she can't afford distractions. She's been hired to plan the wedding of the year-a make-or-break event.

But complications start piling up fast, putting the wedding in jeopardy, especially when shocking secrets of the bride come to light. And as Joe makes it clear that he's not going to give up easily, Avery is forced to confront the insecurities and beliefs that stem from a past she would do anything to forget.

The situation reaches a breaking point, and Avery faces the toughest choice of her life. Only by putting her career on the line and risking everything-including her well-guarded heart-will she find out what matters most.
Black-Eyed Susans by Julia Heaberlin
For fans of Laura Lippman and Gillian Flynn comes an electrifying novel of stunning psychological suspense.

I am the star of screaming headlines and campfire ghost stories.
I am one of the four Black-Eyed Susans.
The lucky one.

As a sixteen-year-old, Tessa Cartwright was found in a Texas field, barely alive amid a scattering of bones, with only fragments of memory as to how she got there. Ever since, the press has pursued her as the lone surviving "Black-Eyed Susan," the nickname given to the murder victims because of the yellow carpet of wildflowers that flourished above their shared grave. Tessa's testimony about those tragic hours put a man on death row.

Now, almost two decades later, Tessa is an artist and single mother. In the desolate cold of February, she is shocked to discover a freshly planted patch of black-eyed susans—a summertime bloom—just outside her bedroom window. Terrified at the implications—that she sent the wrong man to prison and the real killer remains at large—Tessa turns to the lawyers working to exonerate the man awaiting execution. But the flowers alone are not proof enough, and the forensic investigation of the still-unidentified bones is progressing too slowly. An innocent life hangs in the balance. The legal team appeals to Tessa to undergo hypnosis to retrieve lost memories—and to share the drawings she produced as part of an experimental therapy shortly after her rescue.

What they don't know is that Tessa and the scared, fragile girl she was have built a fortress of secrets. As the clock ticks toward the execution, Tessa fears for her sanity, but even more for the safety of her teenaged daughter. Is a serial killer still roaming free, taunting Tessa with a trail of clues? She has no choice but to confront old ghosts and lingering nightmares to finally discover what really happened that night.

Shocking, intense, and utterly original, Black-Eyed Susans is a dazzling psychological thriller, seamlessly weaving past and present in a searing tale of a young woman whose harrowing memories remain in a field of flowers—as a killer makes a chilling return to his garden.
Who Do You Love by Jennifer Weiner
"Weiner's latest is pure romance... Readers will find themselves laughing, crying, and hoping right along with the pair." —Booklist (starred review)

"Weiner at her heartstring-tugging best." —Kirkus Reviews

Rachel Blum and Andy Landis are eight years old when they meet late one night in an ER waiting room. Born with a congenital heart defect, Rachel is a veteran of hospitals, and she's intrigued by the boy who shows up all alone with a broken arm. He tells her his name. She tells him a story. After Andy's taken back to the emergency room and Rachel's sent back to her bed, they think they'll never see each other again.

Rachel, the beloved, popular, and protected daughter of two doting parents, grows up wanting for nothing in a fancy Florida suburb. Andy grows up poor in Philadelphia with a single mom and a rare talent that will let him become one of the best runners of his generation.

Over the course of three decades, through high school and college, marriages and divorces, from the pinnacles of victory and the heartbreak of defeat, Andy and Rachel will find each other again and again, until they are finally given a chance to decide whether love can surmount difference and distance and if they've been running toward each other all along.

With honesty, wit, and clear-eyed observations about men and women, love and fate, and the truth about happy endings, Jennifer Weiner delivers two of her most memorable characters, and a love story you'll never forget.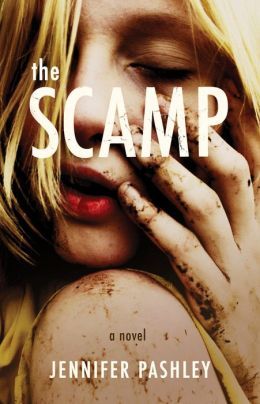 The Scamp by Jennifer Pashley
Mysterious, chilling, and told a breakneck pace, The Scamp will thrill readers of Daniel Woodrell's Winter's Bone and Roxane Gay's An Untamed State.

Rayelle Reed can't escape in her small town, where everyone knows everything and not enough: All the guys she slept with, but not the ones she loved. The baby she had out of wedlock with the pastor's son, and how the baby died, but not the grief and guilt that consume her. At a motel bar, Rayelle meets Couper Gale, a freelance detective on a mission to investigate a rash of missing girls, and she tags along as an excuse to cross the state line. But when Couper's investigation leads them to the mystery surrounding Rayelle's runaway cousin Khaki, she finds she is heading straight back into everything she was hoping to leave behind.

As fates become entwined, Rayelle must follow a haunted and twisted path—leading her toward a collision where loyalties will be betrayed, memories uncovered, and family bonds shattered. Unflinchingly dark and compelling, THE SCAMP confronts head-on the issues of family origins and the bonds between mothers, daughters, and sisters. It delves deep into the cycle of abuse and poverty, questioning, in the end, the value of any one life, child or adult.

In Pashley's hands, the lost girls of rural and industrial America, trapped in the unforgiving systems of government assistance and single parenthood, are portrayed with depth and nuance. She exposes the ingrained poverty and atmosphere of disillusionment that damns them before they have a chance and she gives them a ray of hope for a better life ahead.