June 9, 2015

It's Tuesday! That means it is time to make a little bit of room on the bookshelves, load up your ereader, or make your way to your local library. In other words - It is time to get your hands on a new book!
Here are just a few books that have just been released that you may want to grab soon:
Cash Landing by James Grippando
The New York Times bestselling author of Cane and Abe and Black Horizon blends Goodfellas and Elmore Leonard in this wild, suspenseful caper inspired by actual events, in which a band of amateur thieves pulls off one of the biggest airport heists in history with deadly consequences

Every week, a hundred million dollars in cash arrives at Miami International Airport, shipped by German banks to the Federal Reserve. A select group of trusted workers moves the bags through Customs and loads them into armored trucks.

Ruban Betancourt has always played by the rules. But the bank taking his house and his restaurant business going bust has driven him over the edge. He and his wife deserve more than life has handed them, and he's come up with a ballsy scheme to get it. With the help of an airport insider, he, his coke-head brother-in-law, Jeffrey, and two ex-cons surprise the guards loading the armored trucks and speed off with $7.4 million in the bed of a pickup truck.

Investigating the heist, FBI agent Andie Henning, newly transferred to Miami from Seattle, knows the best way to catch the thieves is to follow the money. Jeffrey's drug addiction is as conspicuous as the Rolex watches he buys for dancers at the Gold Rush strip club. One of the ex-cons, Pinky Perez, makes no secret of his plan to own a swinger's club—which will allow him carte blanche with his patrons' wives. Levelheaded Ruban is desperately trying to lay low and hold things together.

But Agent Henning isn't the only one on their trail, and in the mob-meets-Miami fashion, these accidental thieves suddenly find themselves way in over their heads . . . and sinking fast.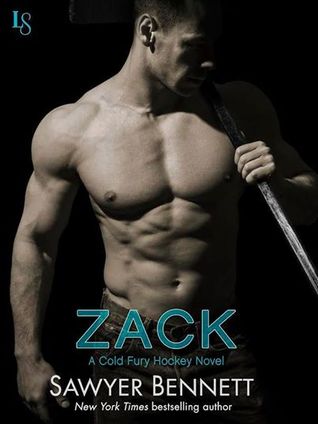 Zach by Sawyer Bennett
New York Times bestselling author Sawyer Bennett goes for a hat trick with the latest romance in a sexy series about cool-as-ice hockey players and the women heating up their lives.

Rising star Zack Grantham has been stuck in a downward spiral of grief ever since the car accident that left him a single dad and put his career on hold. Back on the road with the Carolina Cold Fury and still crippled by emotional baggage, he's in need of some serious help with his son. But while the nerdy new nanny wins his son's heart, Zack isn't sure he's ready for a woman's touch—even after getting a glimpse of the killer curves she's hiding under those baggy clothes.

Kate Francis usually keeps men like Zack at a distance. Though his athlete's body is honed to perfection, he refuses to move on with his life—and besides, he's her boss. Still, the sparks between them are undeniable, tempting Kate to turn their professional relationship into a personal one. But before she makes a power play for Zack's wounded heart, Kate will have to open him up again and show him that love is worth the fight.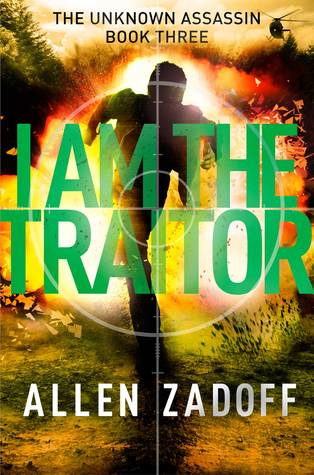 I Am the Traitor by Allen Zadoff
In the third and final installment in the Unknown Assassin trilogy, Boy Nobody is on the run from The Program and uncovers a secret about his past that forces him to decide where his loyalties lie.

The Program has sent Boy Nobody on countless missions, instructed to kill whichever target he was given. But now, after going rogue, he is on his own mission to rescue his friend Howard who was captured by The Program. Boy Nobody manages to free Howard as well as Tanya, a mysterious girl who was being held with him. Howard and Tanya help Boy Nobody collect information about his father, eventually revealing a dangerous secret that teaches Boy Nobody a valuable lesson -- he can't trust anyone.

Allen Zadoff packs the third book of the Unknown Assassin series with even more action, higher stakes, and mind-blowing reveals that will leave readers riveted.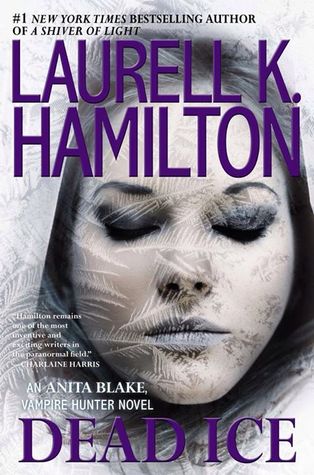 Dead Ice by Laurell K. Hamilton
Anita Blake has the highest kill count of any vampire executioner in the country. She's a U.S. Marshal who can raise zombies with the best of them. But ever since she and master vampire Jean-Claude went public with their engagement, all she is to anyone and everyone is Jean-Claude's fiancée.

It's wreaking havoc with her reputation as a hard ass—to some extent. Luckily, in professional circles, she's still the go-to expert for zombie issues. And right now, the FBI is having one hell of a zombie issue.

Someone is producing zombie porn. Anita has seen her share of freaky undead fetishes, so this shouldn't bother her. But the women being victimized aren't just mindless, rotting corpses. Their souls are trapped behind their eyes, signaling voodoo of the blackest kind.

It's the sort of case that can leave a mark on a person. And Anita's own soul may not survive unscathed . . .
Breaking Point by Jefferson Bass
Past, present, and future collide to throw respected forensic anthropologist Bill Brockton's successful, secure life into devastating turmoil in this poignant novel in the New York Times bestselling Body Farm mystery series

It's been ten years since Dr. Bill Brockton created the Body Farm—the world's first postmortem research facility dedicated to advancing the frontiers of forensic science—and the researcher is at the pinnacle of his career. Under his leadership, the University of Tennessee's forensic anthropology program has become the most prominent in the world, and Brockton's skills and knowledge are in high demand among top law enforcement. Calling him in for a number of high profile cases, the FBI now wants him to identify the charred remains of a maverick millionaire, killed in a fiery plane crash.

But a storm is about to hit Brockton with cataclysmic force. First, his identification of the crash victim is called into question. Then he receives a threatening message from the serial killer who attempted to murder the scientist and his family a decade ago. And from Brockton's beloved wife Kathleen—his lodestone and his source of security—he gets the most shocking news of all. Will Brockton be able to weather this deluge . . . or has he finally reached the breaking point?