June 16, 2015

It's Tuesday! That means it is time to make a little bit of room on the bookshelves, load up your ereader, or make your way to your local library. In other words - It is time to get your hands on a new book!
Here are just a few books that have just been released that you may want to grab soon: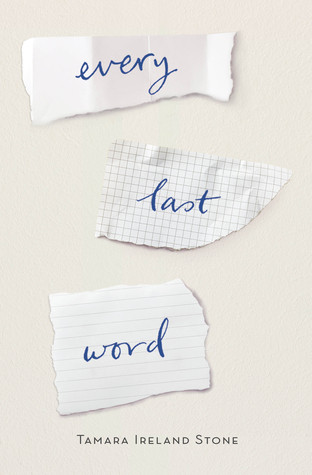 Every Last Word by Tamara Ireland Stone
If you could read my mind, you wouldn't be smiling.

Samantha McAllister looks just like the rest of the popular girls in her junior class. But hidden beneath the straightened hair and expertly applied makeup is a secret that her friends would never understand: Sam has Purely-Obsessional OCD and is consumed by a stream of dark thoughts and worries that she can't turn off.

Second-guessing every move, thought, and word makes daily life a struggle, and it doesn't help that her lifelong friends will turn toxic at the first sign of a wrong outfit, wrong lunch, or wrong crush. Yet Sam knows she'd be truly crazy to leave the protection of the most popular girls in school. So when Sam meets Caroline, she has to keep her new friend with a refreshing sense of humor and no style a secret, right up there with Sam's weekly visits to her psychiatrist.

Caroline introduces Sam to Poet's Corner, a hidden room and a tight-knit group of misfits who have been ignored by the school at large. Sam is drawn to them immediately, especially a guitar-playing guy with a talent for verse, and starts to discover a whole new side of herself. Slowly, she begins to feel more "normal" than she ever has as part of the popular crowd . . . until she finds a new reason to question her sanity and all she holds dear.
---
The Ultimatum by Dick Wolf
When a leaker named Verlyn Merritt releases sensitive documents from the NYPD Intelligence Division to WikiLeaks, some of the deadliest criminals have access to Detective Jeremy Fisk's unlisted home address. Within hours, three mysterious assailants arrive at his Sutton Place apartment. Who are they and why do they want Fisk dead?

Authorities quickly identify and arrest Merritt. But the case takes a sinister twist when threats are made by an anonymous third party if authorities don't release Merritt immediately. Forced from his home and his bank accounts drained, Fisk confronts Chay Maryland, a reporter who has been covering Merritt's case. Fisk wants the journalist's help to get close to the leaker—to find out what Merritt really wants and who else is involved.

The investigation is nearly derailed when a serial sniper begins shooting people on the street who seem to have no connection to Merritt's case. The killer's aim is eerily accurate—and Fisk believes the shooter might be using a drone rigged with unusual sighting capabilities. Then the sniper contacts the New York Times and promises to kill one person every day, "for the greater good of the citizens of America.

With the clock ticking and millions of lives at stake, Fisk and Chay must find the mastermind before he can wreak havoc on a city paralyzed by fear.
---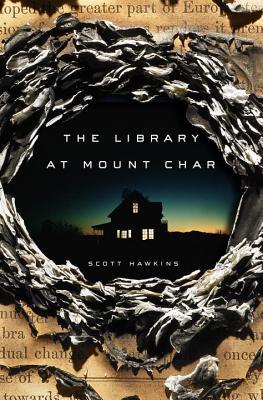 The Library at Mount Char by Scott Hawkins

Neil Gaiman meets Joe Hill in this astonishingly original, terrifying, and darkly funny contemporary fantasy.

Carolyn's not so different from the other human beings around her. She's sure of it. She likes guacamole and cigarettes and steak. She knows how to use a phone. She even remembers what clothes are for.

After all, she was a normal American herself, once.

That was a long time ago, of course--before the time she calls "adoption day," when she and a dozen other children found themselves being raised by a man they learned to call Father.

Father could do strange things. He could call light from darkness. Sometimes he raised the dead. And when he was disobeyed, the consequences were terrible.

In the years since Father took her in, Carolyn hasn't gotten out much. Instead, she and her adopted siblings have been raised according to Father's ancient Pelapi customs. They've studied the books in his library and learned some of the secrets behind his equally ancient power.

Sometimes, they've wondered if their cruel tutor might secretly be God.

Now, Father is missing. And if God truly is dead, the only thing that matters is who will inherit his library--and with it, power over all of creation.

As Carolyn gathers the tools she needs for the battle to come, fierce competitors for this prize align against her.

But Carolyn can win. She's sure of it. What she doesn't realize is that her victory may come at an unacceptable price--because in becoming a God, she's forgotten a great deal about being human.
---
The Rumor by Elin Hilderbrand
A friendship is tested in this irresistible page-turner from New York Times bestselling author Elin Hilderbrand.
Nantucket writer Madeline King couldn't have picked a worse time to have writer's block. Her deadline is looming, her bills are piling up, and inspiration is in short supply. Madeline's best friend Grace, is hard at work transforming her garden into the envy of the island with the help of a ruggedly handsome landscape architect. Before she realizes it, Grace is on the verge of a decision that will irrevocably change her life. Could Grace's crisis be Madeline's salvation? As the gossip escalates, and the summer's explosive events come to a head, Grace and Madeline try desperately to set the record straight--but the truth might be even worse than rumor has it.
---
My Grandmother Asked Me to Tell You She's Sorry

From the author of the internationally bestselling 'A Man Called Ove', a charming, warmhearted novel about a young girl whose grandmother dies and leaves behind a series of letters, sending her on a journey that brings to life the world of her grandmother's fairy tales.

Elsa is seven years old and different. Her grandmother is seventy-seven years old and crazy, standing-on-the-balcony-firing-paintball-guns-at-men-who-want-to-talk-about-Jesus-crazy. She is also Elsa's best, and only, friend. At night Elsa takes refuge in her grandmother's stories, in the Land of Almost-Awake and the Kingdom of Miamas where everybody is different and nobody needs to be normal.

When Elsa's grandmother dies and leaves behind a series of letters apologizing to people she has wronged, Elsa's greatest adventure begins. Her grandmother's letters lead her to an apartment building full of drunks, monsters, attack dogs, and totally ordinary old crones, but also to the truth about fairytales and kingdoms and a grandmother like no other.

'My Grandmother Asked Me to Tell You She's Sorry' is told with the same comic accuracy and beating heart as Fredrik Backman's internationally bestselling debut novel, 'A Man Called Ove'. It is a story about life and death and an ode to one of the most important human rights: the right to be different.
---