May 12, 2015

It's Tuesday! That means it is time to make a little bit of room on the bookshelves, load up your ereader, or make your way to your local library. In other words - It is time to get your hands on a new book!
Here are just a few books that have just been released that you may want to grab soon: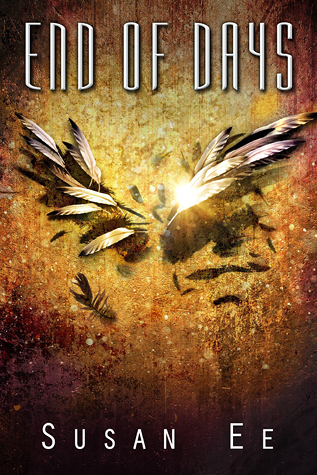 End of Days by Susan Ee
End of Days is the explosive conclusion to Susan Ee's bestselling Penryn & the End of Days trilogy.

After a daring escape from the angels, Penryn and Raffe are on the run. They're both desperate to find a doctor who can reverse the twisted changes inflicted by the angels on Raffe and Penryn's sister. As they set off in search of answers, a startling revelation about Raffe's past unleashes dark forces that threaten them all.

When the angels release an apocalyptic nightmare onto humans, both sides are set on a path toward war. As unlikely alliances form and strategies shift, who will emerge victorious? Forced to pick sides in the fight for control of the earthly realm, Raffe and Penryn must choose: Their own kind, or each other?
---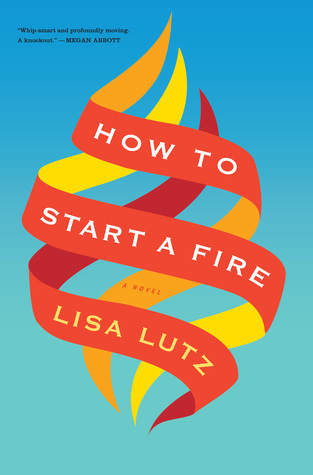 How to Start a Fire by Lisa Lutz
From a bestselling writer, a story of unexpected friendship-three women thrown together in college who grow to adulthood united and divided by secrets, lies, and a single night that shaped all of them

When UC Santa Cruz roommates Anna and Kate find passed-out Georgiana Leoni on a lawn one night, they wheel her to their dorm in a shopping cart. Twenty years later, they gather around a campfire on the lawn of a New England mansion. What happens in between-the web of wild adventures, unspoken jealousies, and sudden tragedies that alter the course of their lives-is charted with sharp wit and aching sadness in this meticulously constructed novel.

Anna, the de facto leader, is fearless and restless-moving fast to stay one step ahead of her demons. Quirky, contemplative Kate is a natural sidekick but a terrible wingman ("If you go home with him, might I suggest breathing through your mouth"). And then there's George: the most desired woman in any room, and the one most likely to leave with the worst man.

Shot through with the crackling dialogue, irresistible characters, and propulsive narrative drive that make Lutz's books so beloved, How to Start a Fire pulls us deep into Anna, Kate, and George's complicated bond and pays homage to the abiding, irrational love we share with the family we choose.
---
A Matter of Heart by Amy Fellner Dominy
High school swimmer Abby Lipman is on track to qualify for the Olympic trials when she's diagnosed with a deadly heart condition. Will she give up her dream or risk everything--including her life?
---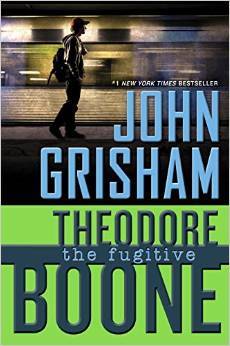 The Fugitive by John Grisham
Theo thought the danger had passed, but he's about to face off against an old adversary: accused mur­derer and fugitive Pete Duffy.
On a field trip to Washington, DC, Theo spots a familiar face on the Metro: Duffy, who jumped bail and was never seen again. Theo's quick thinking helps bring Duffy back to Strattenburg to stand trial. But now that Duffy knows who he is, Theo is in greater danger than he's ever been in before. Even when every­thing is on the line, Theodore Boone will stop at nothing to make sure a killer is brought to justice.
---
Only Ever Yours by Louise O'Neill
Where women are created for the pleasure of men, beauty is the first duty of every girl. In Louise O'Neill's world of Only Every Yours women are no longer born naturally, girls (called "eves") are raised in Schools and trained in the arts of pleasing men until they come of age. Freida and Isabel are best friends. Now, aged sixteen and in their final year, they expect to be selected as companions--wives to powerful men. All they have to do is ensure they stay in the top ten beautiful girls in their year. The alternatives--life as a concubine, or a chastity (teaching endless generations of girls)--are too horrible to contemplate.
But as the intensity of final year takes hold, the pressure to be perfect mounts. Isabel starts to self-destruct, putting her beauty--her only asset--in peril. And then into this sealed female environment, the boys arrive, eager to choose a bride. Freida must fight for her future--even if it means betraying the only friend, the only love, she has ever known.
---
The Violet Hour by Andrea L. Wells
Still shocked over her mother's mysterious death, California socialite Logan Keller is handed a one-way ticket to her long lost roots in Wyoming where love, deceit and danger await. Though she could forget everything staring into Luke Callahan's eyes, Logan is quickly thrust into a fight for survival. Taking fate into her own hands, she begins unraveling the dangerous deceptions that abound at every turn. Her father is keeping secrets and Luke is keeping more. But Logan is keeping the biggest secret of them all.

The Violet Hour is a page-turning captivating twist of young romance and the paranormal.