April 14, 2015
It's Tuesday! That means it is time to make a little bit of room on the bookshelves, load up your ereader, or make your way to your local library. In other words - It is time to get your hands on a new book!
Here are just a few books that have just been released that you may want to grab soon: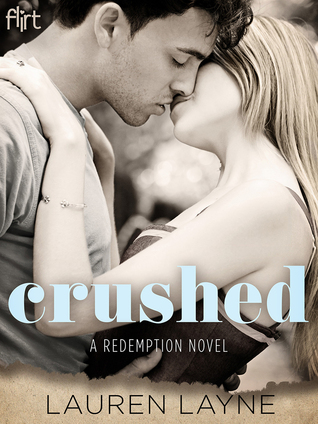 Crushed by Lauren Layne
Lauren Layne's latest novel about the healing power of redemption tells the story of a crush gone wickedly wrong, proving that what you want isn't always what you need.

Growing up in New York, Michael St. Claire never expected to spend his twenties wearing cowboy boots. But that was before he learned about his real father, a total stranger with a family in Cedar Grove, Texas. Once in the Lone Star State, Michael meets Kristin Bellamy, who is exquisitely refined and everything Michael always thought he wanted in a woman. The only problem is that Kristin is dating Michael's new half brother, Devon.

Kristin's mouthy, curvy sister Chloe has always been in love with Devon Patterson. So when Michael offers to help Chloe break up Devon and Kristin, Chloe agrees to a deal that seems too good to be true. Before long, Chloe finally gets her man, only to make a startling discovery: She no longer wants the guy she had to fight for—she wants the one who stood by her side.

After all he and Chloe have been through, Michael swears he's damaged goods. Can Chloe convince him that love is worth the risk?
Look for my review to be posted tomorrow during my stop on the blog tour!
Baked Fresh by Annabeth Albert
From its famous coffee to the mouthwatering fare at its cafés, restaurants, and bakeries, Portland, Oregon, has a lot to whet the appetite, including the hard-working men who serve it all up—hot, fresh, and ready to go—with no reservations…

Vic Degrassi is a baker on the rise, and it's all thanks to his rare ability to make—and keep—his New Year's resolutions. Whether it's losing weight, giving up smoking, or graduating from culinary school, Vic goes after what he wants—and gets it. This year? He wants Robin Dawson, the sweet-hearted hottie who volunteers with him at the local homeless shelter. When he learns that Robin is suddenly single after being unceremoniously dumped, Vic is more than happy to offer a shoulder to cry on—or at least a fresh-baked pastry to bite into. But it's been a long time since Vic's gone on a date, and he's nervous about risking his friendship with Robin. So when their flirtation turns into a steamy night together, Vic and Robin have to figure out if they're friends with benefits or lovers in the making, and if Robin is ready for something more than just a rebound. There's only one way to find out: turn up the heat…
Every Fifteen Minutes
by Lisa Scottoline
Dr. Eric Parrish is the Chief of the Psychiatric Unit at Havemeyer General Hospital outside of Philadelphia. Recently separated from his wife Alice, he is doing his best as a single Dad to his seven-year-old daughter Hannah. His work seems to be going better than his home life, however. His unit at the hospital has just been named number two in the country and Eric has a devoted staff of doctors and nurses who are as caring as Eric is. But when he takes on a new patient, Eric's entire world begins to crumble. Seventeen-year-old Max has a terminally ill grandmother and is having trouble handling it. That, plus his OCD and violent thoughts about a girl he likes makes Max a high risk patient. Max can't turn off the mental rituals he needs to perform every fifteen minutes that keep him calm. With the pressure mounting, Max just might reach the breaking point. When the girl is found murdered, Max is nowhere to be found. Worried about Max, Eric goes looking for him and puts himself in danger of being seen as a "person of interest" himself. Next, one of his own staff turns on him in a trumped up charge of sexual harassment. Is this chaos all random? Or is someone systematically trying to destroy Eric's life?

New York Times best selling author Lisa Scottoline's visceral thriller, Every Fifteen Minutes, brings you into the grip of a true sociopath and shows you how, in the quest to survive such ruthlessness, every minute counts.
Look for my review to be posted soon!
---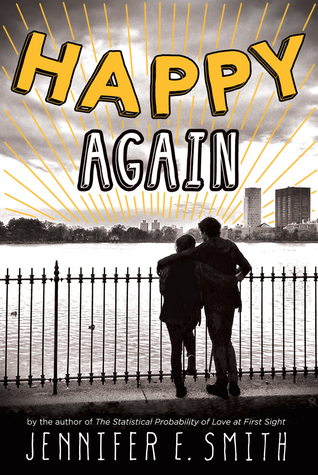 Happy Again by Jennifer E. Smith
Ellie O'Neill and Graham Larkin fell hard for each other when a misspelled email address unexpectedly brought them together. Now, over a year has passed since they said goodbye with the promise to stay in touch, and their daily emails have dwindled to nothing. Ellie is a freshman in college and has told herself to move on, and Graham has kept himself busy starring in more movies, as well as a few tabloid columns. But fate brought these two together once before—and it isn't done with them yet.

In this sequel novella to This Is What Happy Looks Like, Jennifer E. Smith revisits two beloved characters to tell the story of one magical night in Manhattan. When Ellie and Graham come face to face once more, can they get past the months of silence and the hurt feelings to find their happily-ever-after again?